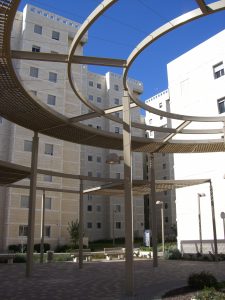 Founded by such luminaries as Albert Einstein and Sigmund Freud, and home to eight Nobel Prize laureates, Hebrew University maintains a longstanding tradition of excellence in the STEM (Science, Technology, Engineering, and Mathematics) fields. Through HebrewU's Rothberg International School (RIS), you have access to specialized programs in STEM fields at the undergraduate, graduate, and doctoral levels, including opportunities in research labs at HebrewU.
Summer & Short-Term 
All courses are open to both undergraduate and graduate students:
Undergraduate Programs:
Additional Graduate Opportunities
As a graduate student, you can choose to tailor your courses to suit your academic interests, selecting from among RIS courses and English-taught courses in other HebrewU faculties.
Additional Areas of Study