Welcome!
You've selected the best university in Israel. You'll enjoy all the benefits of studying at an elite institution with a global reputation: expert faculty, advanced facilities, and extensive networks. Most important is our innovative and flexible approach to education. We know that your interests and goals are unique to you, which is why we give you so many program options. Whatever your interests, there's a place for you at HebrewU's Rothberg International School (RIS). Join us in Jerusalem and experience the excitement of our unique city – all while immersing yourself in a challenging and supportive academic adventure.
Academic Excellence
Study with the best. HebrewU is the highest-ranked university in Israel, one of the world's top 100, and one of the top 25 schools outside of the United States. You'll work with internationally accomplished faculty and have access to an impressive range of resources and facilities.
Historic & Innovative Jerusalem
Enjoy vibrant architecture, food, and street life while walking our historic neighborhoods. Here, East meets West, and Judaism, Christianity, and Islam thrive. Here, entrepreneurs and leaders in IT research and development push beyond what was thought possible. Here, creatives and people making a difference come together. Jerusalem is a city of discovery – and your second classroom.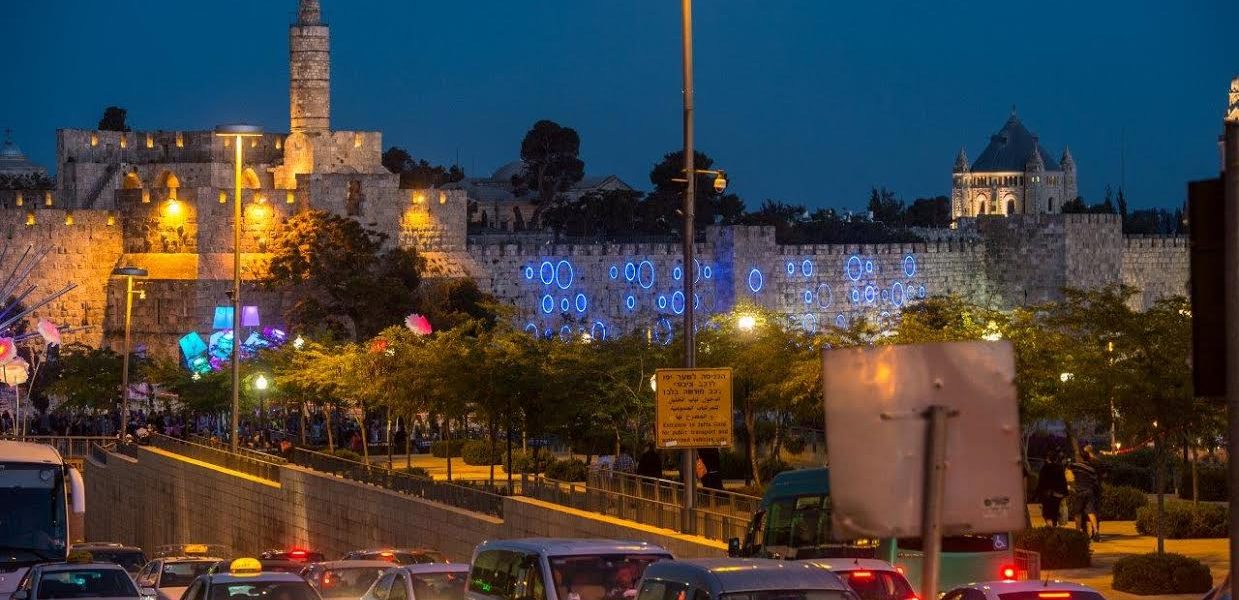 Flexible & Exciting Programs
Discover a challenging and rewarding academic environment and a commitment to help you achieve your goals. Our tailored, flexible programs offer short- and long-term study opportunities. Consider which academic programs might work best for you.
Diverse & Welcoming Community
Live on the vibrant Mount Scopus Campus with other international and Israeli students. Take advantage of stimulating lectures and seminars; diverse social, cultural, and religious activities; invigorating athletic and recreational pursuits; and more. We have decades of experience helping international students like you have the best study abroad experience possible. Learn more about student life.
Hebrew University Quick Facts
Founded: 1918 (opened 1925)
Senior Faculty Members: 1,000
RIS Students: 2,300
Total HebrewU Students: 22,000
Faculties: 7
Schools: 14
Academic Departments: 315
Research Centers: 100+
Alumni: 100,000
Nobel Prizes: 8
Fields Medal for Mathematics: 1
Israel Awards: 269
Wolf Prizes: 9
EMET Prizes: 33
Rothschild Prizes: 89
Apply to RIS
Hebrew University's Rothberg International School offers you a challenging and rewarding academic environment to help you achieve your goals. Our tailored, flexible programs offer short- and long-term study opportunities.