Scholarships & Financial Aid
Funding Source
Eligibility
Amount
Deadline
Application & Links
Need-Based Scholarship
Law Students – LL.M. and M.A. in Human Rights students must apply for scholarships directly through the Law Department by contacting Ms. Shanie Rabinowitz
Varies according to FAFSA results
US$ 3,500 max/semester
Autumn: June 1
Spring: December 1
Application

FAFSA
M.B.A. Students – Business students must apply for scholarships directly through the RIS Graduate Office
Other – We use the EFC on your FAFSA as a tool to determine your eligibility. This is not federal aid.
Merit Scholarship
Hold an undergraduate degree with a minimum GPA of 3.8
Full tuition
March 15
Application
Be a candidate for an M.A. program at RIS (LL.M. and M.B.A. excluded)
Maintain academic performance throughout the program
*Note: Candidates for non-degree or Ph.D. graduate programs are not eligible. Students with previous graduate-level study at RIS are not eligible.
Fulbright
Holders of an undergraduate degree or one master's degree
Full tuition
Varies - check Fulbright website for details
The Post-Graduate Student Program is administered for the Department of State by the Institute of International Education (IIE). Details on the program and on submission of applications may be found on the IIE website here, here, and here.
U.S. citizenship at the time of application; permanent residents ineligible
Admitted to one of the following one-year M.A. programs only: Jewish Studies, Israel Studies, Nonprofit Management and Leadership, Islamic and Middle Eastern Studies
Individuals already residing in Israel and students who have met the requirements of a doctoral program are ineligible to apply for a grant
At-large applicants (i.e., those not currently enrolled as students) must submit their applications directly to the Institute of International Education (IIE).
Additional information
US Department of Education Federal Direct Unsubsidized Stafford Loan
Admitted to a master's degree program
US$ 20,500 maximum
Flexible
Application

Email us for instructions
Eligibility determined by the US Department of Education
Private Loan
Eligibility of students and parents determined by Sallie Mae
Varies
Varies
Application

Email us if approved for the loan
US Department of Veterans Affairs
Hold GI Bill benefits
Varies
1 month prior to the start of the semester
Learn more

Email us once you've confirmed your eligibility, as a tuition payment form (22-1999) must be submitted.
Admitted to a master's degree program
Eligibility determined by the US Department of Education
Masa Israel
Visit the Masa Israel website
US$ 1,000 grant
Need-based also available
Varies
Learn more
Alternatives
Varies
Varies
Varies
Learn more
US applicants to any semester/year program at the Rothberg International School are eligible to apply for financial aid administered by the Office of Academic Affairs (OAA) in New York.
If you are not from the United States, please see our scholarships and financial aid for other international students.
Our Strengths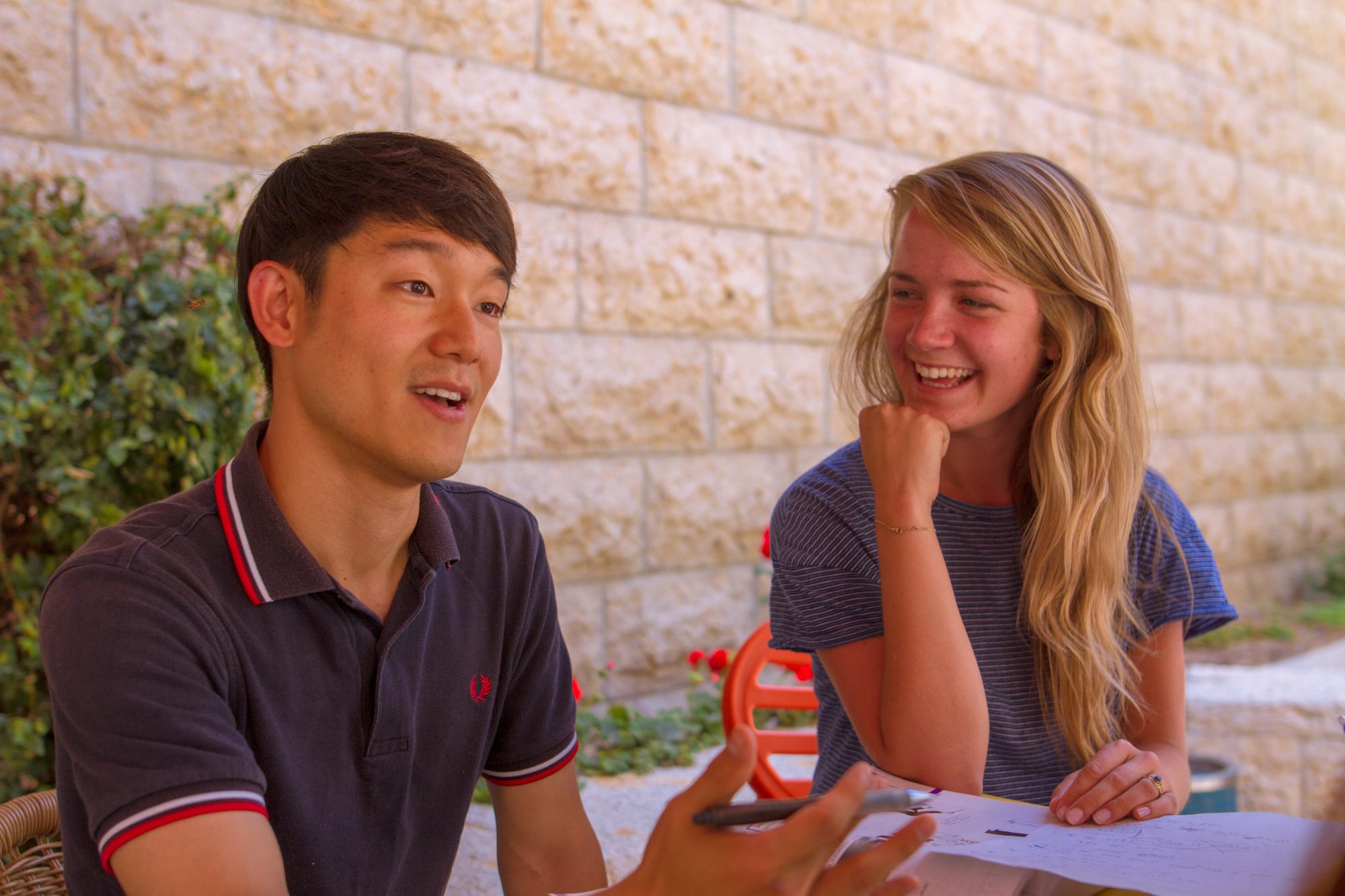 We offer courses and programs in a variety of fields, with a focus on social and political sciences, Israel and the Middle East, languages, religion, fine and performing arts, business and legal studies, and STEM.

The Real Jerusalem
Live on-campus with international and Israeli students – including a staff of Israeli students who help you navigate life in Jerusalem. This vibrant city will be your second classroom, full of trips and tours.

Apply Now
Apply online to begin your adventure in Jerusalem at the highest-ranked university in Israel.

Instagram