Applications for 2022-23 are now open!
Early admissions and early tuition payment scholarships available!
For more information, please see our Apply Now page.
Hebrew University's Rothberg International School (RIS) offers one- and two-year master's degree programs, taught in English and designed for students who seek to further their education abroad and expand their career opportunities. Immerse yourself in your area of study through scholarly research, practical experience, and networking with peers and experts in your field. You need a bachelor's degree (or law degree, for our LL.M. program) to apply.
+ M.A. in Israel Studies - One Year
+ M.A. in Islamic & Middle Eastern Studies - One Year
+ M.A. in Nonprofit Management & Leadership - One Year
+ M.A. in Archaeology in the Land of the Bible - One Year
+ M.A. in Smart Cities and Urban Informatics - One Year
+ M.A. in the Bible & the Ancient Near East - Two Years
+ M.A. in Jewish Studies - Two Years
+ International StartUp 360° MBA Program - One Year
+Med-Tech Innovation MBA Program - One Year
+ LL.M. in Human Rights & International Law - One Year
+ M.A. in Human Rights & Transitional Justice - One Year
Graduate Degree Program brochure:
Our Strengths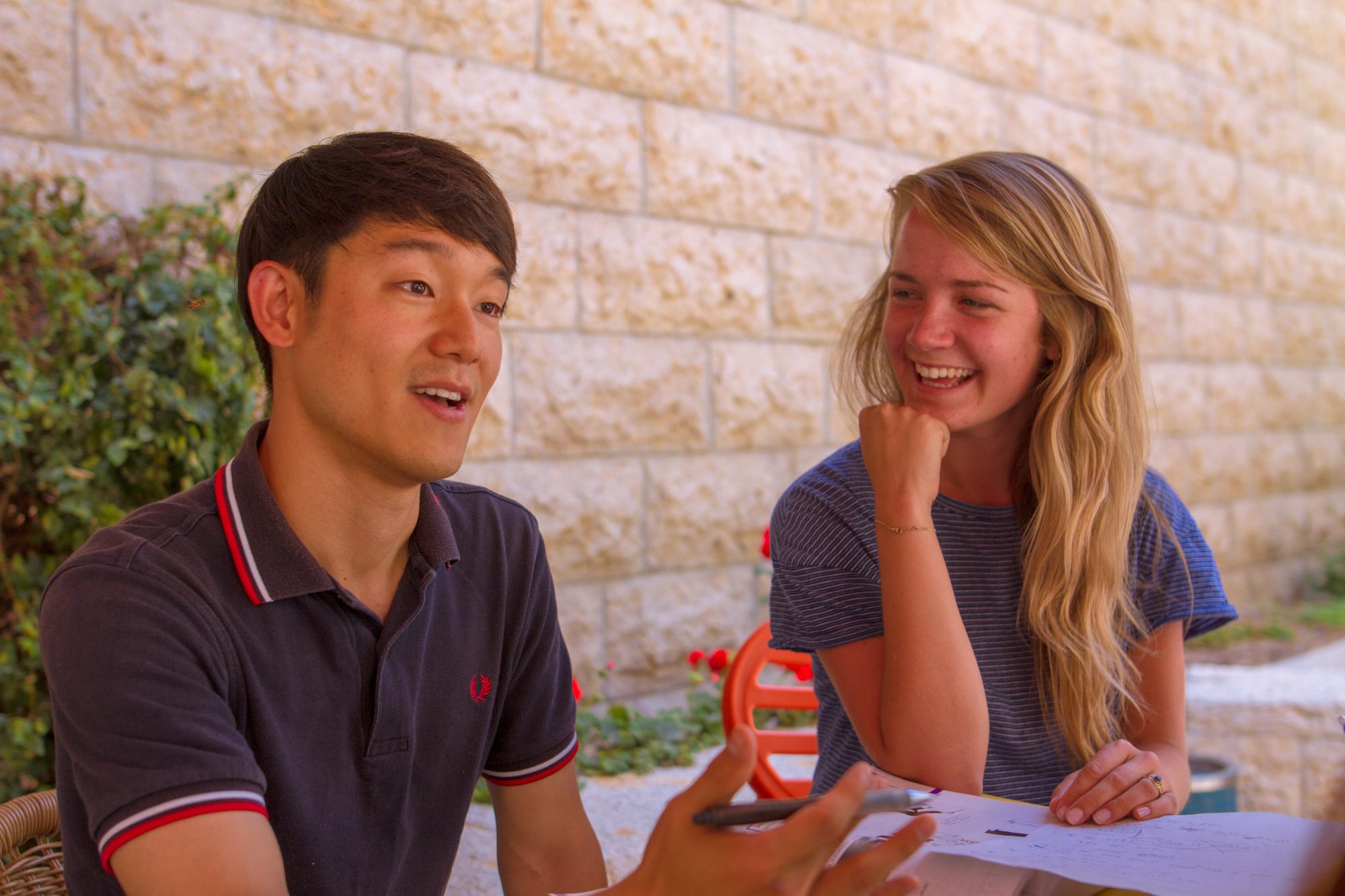 We offer courses and programs in a variety of fields, with a focus on social and political sciences, Israel and the Middle East, languages, religion, fine and performing arts, business and legal studies, and STEM.
The Real Jerusalem
Live on-campus with international and Israeli students – including a staff of Israeli students who help you navigate life in Jerusalem. This vibrant city will be your second classroom, full of trips and tours.
Apply Now
Apply online to begin your adventure in Jerusalem at the highest-ranked university in Israel.

Instagram