Hebrew University's Rothberg International School (RIS) offers one- and two-year master's degree programs, taught in English and designed for students who seek to further their education abroad and expand their career opportunities. Immerse yourself in your area of study through scholarly research, practical experience, and networking with peers and experts in your field. You need a bachelor's degree (or law degree, for our LL.M. program) to apply.
One-Year Programs
+ International StartUp 360° MBA Program
+ M.A. in Nonprofit Management & Leadership
+ M.A. in Human Rights & Transitional Justice
+ LL.M. in Human Rights & International Law
+ M.A. in Israel Studies
+ M.A. in Islamic & Middle Eastern Studies
Two-Year Programs
Study in the leading master's program in the field! Our program is dedicated to contemporary Biblical studies and provides a strong foundation in both Biblical and Modern Hebrew. Emphasis is placed on ancient Near Eastern history, archaeology, texts, and languages.
Expand your critical thinking, textual analysis, and writing skills, and gain an in-depth understanding of Jewish history, culture, and civilization from ancient times to the present. Take advantage of the opportunity to study Modern Hebrew intensively and experience Jerusalem as your second classroom. An optional Religious Studies Track is available.
Graduate Degree Program brochure:
Our Strengths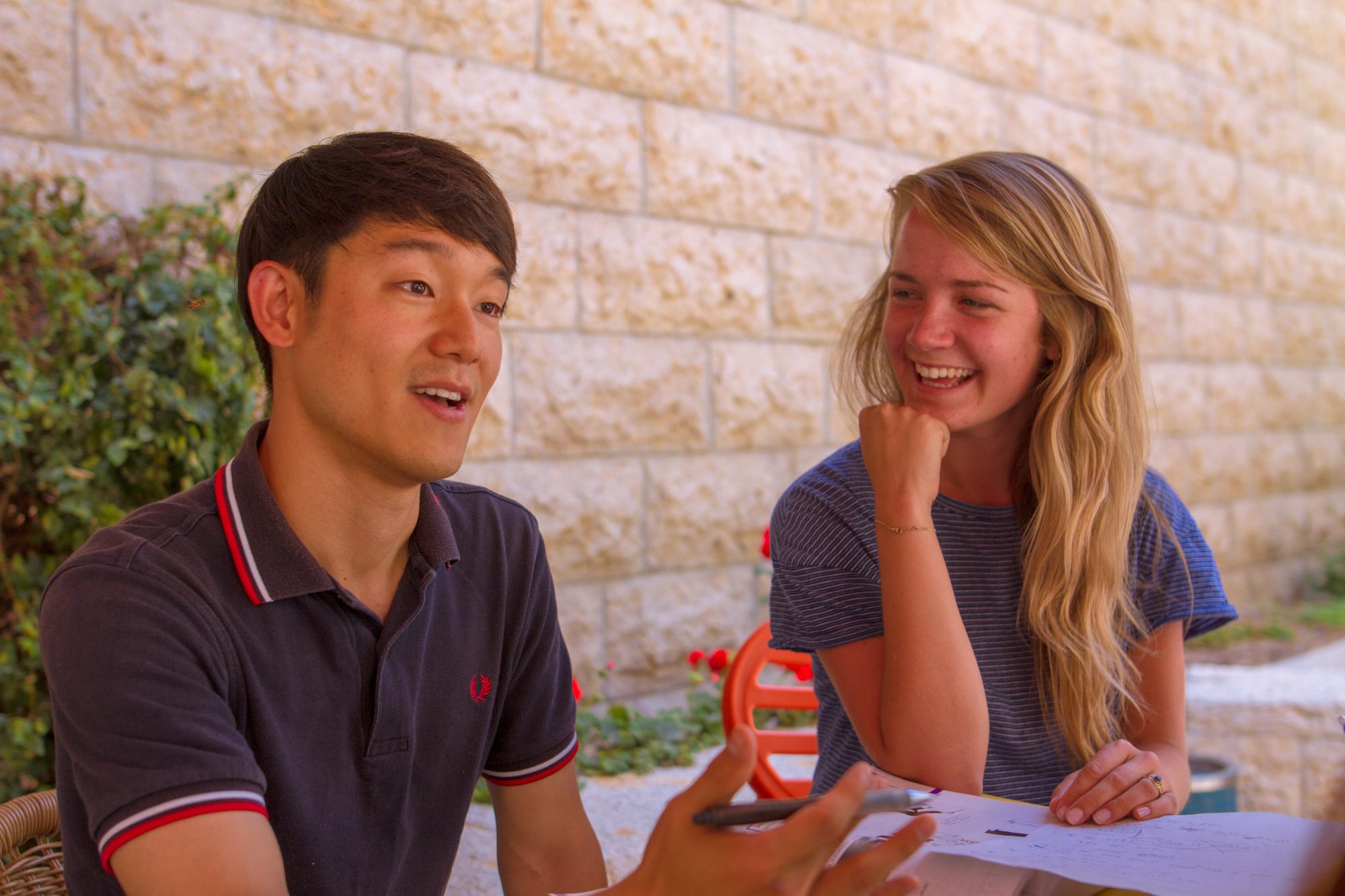 We offer courses and programs in a variety of fields, with a focus on social and political sciences, Israel and the Middle East, languages, religion, fine and performing arts, business and legal studies, and STEM.

The Real Jerusalem
Live on-campus with international and Israeli students – including a staff of Israeli students who help you navigate life in Jerusalem. This vibrant city will be your second classroom, full of trips and tours.

Apply Now
Apply online to begin your adventure in Jerusalem at the highest-ranked university in Israel.

Instagram