We offer students a world-class education with a strong focus on academic research and international cooperation.
HebrewU is consistently ranked among the Top 100 universities worldwide and Top 25 outside the US. HebrewU's Rothberg International School (RIS) welcomes students from around the world to pursue graduate studies in a range of scholarly disciplines.
Hebrew University's Rothberg International School (RIS) offers one- and two-year master's programs designed for students who seek to further their education abroad and expand their career opportunities.
Whether you wish to study abroad for a semester or full year, HebrewU has options for you.
Rothberg offers programs for advanced graduate and doctoral students to pursue their own research at HebrewU or collaborate with HebrewU faculty members.
As Israel's leading university, HebrewU provides access to a diverse and accomplished range of teaching faculty. At HebrewU's Rothberg International School, students study with emeritus faculty members, senior faculty members, adjuncts, and postdoctoral fellows as well as with teaching faculty who have real-world experience practicing in their fields.
HebrewU's international graduate programs are incredibly diverse, with over 270 students enrolled from more than 40 countries across 6 continents. Our 2018 incoming class are graduates of institutions such as Columbia University, Georgetown University, Heidelberg University, the National University of Singapore, the University of California Berkeley, and the University of Manchester.
This global learning experience has proven beneficial to our alumni, who have gone on to pursue careers as academics, diplomats, policy analysts, top-tier managers in nonprofit and non-governmental organizations, and religious and community leaders.
Contact us about our programs and application processes
Our Strengths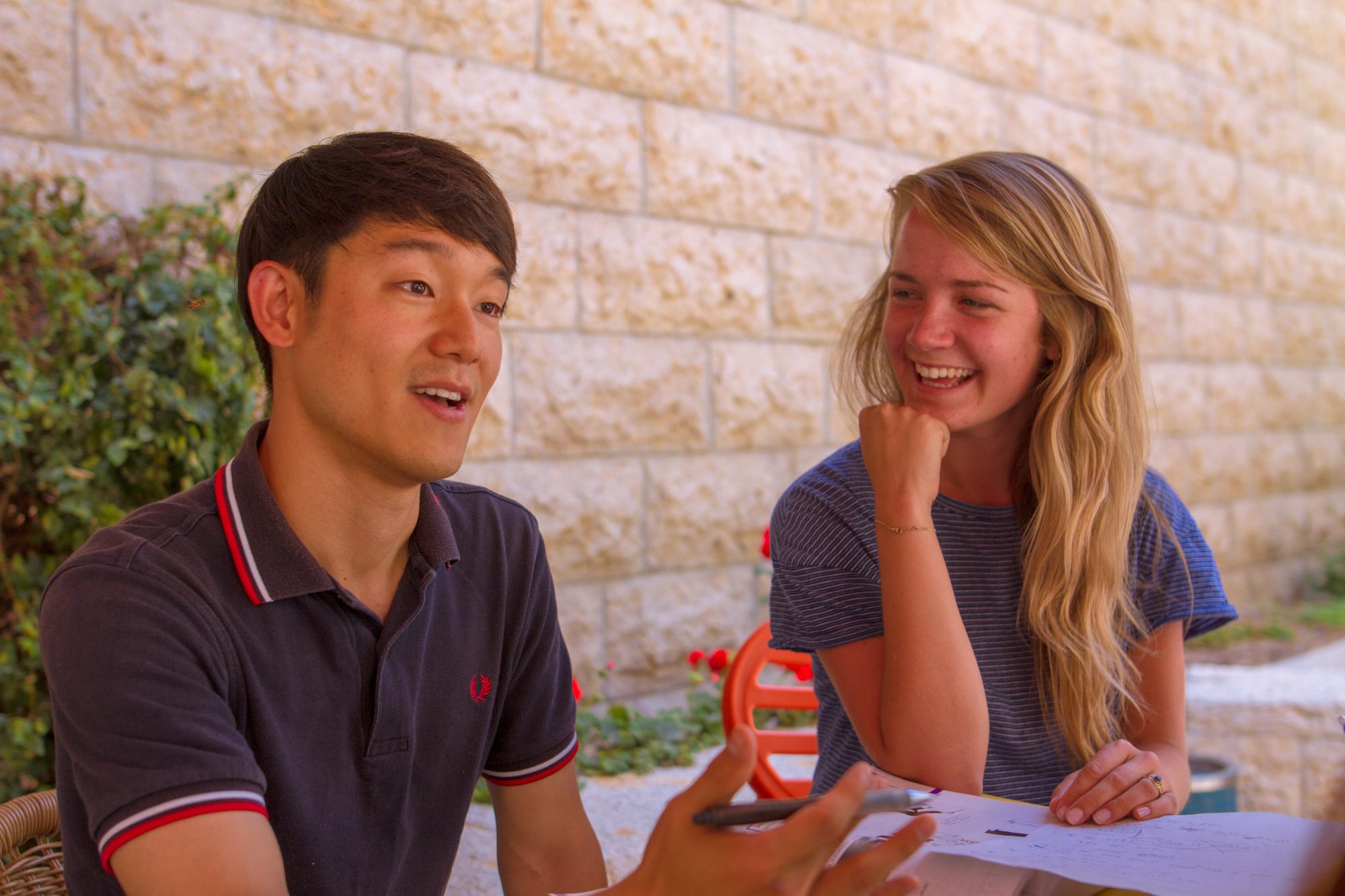 We offer courses and programs in a variety of fields, with a focus on social and political sciences, Israel and the Middle East, languages, religion, fine and performing arts, business and legal studies, and STEM.

The Real Jerusalem
Live on-campus with international and Israeli students – including a staff of Israeli students who help you navigate life in Jerusalem. This vibrant city will be your second classroom, full of trips and tours.

Apply Now
Apply online to begin your adventure in Jerusalem at the highest-ranked university in Israel.

Instagram