Making a Positive Impact Worldwide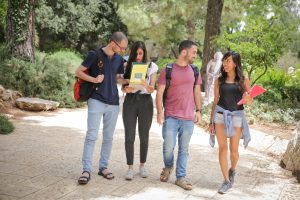 Hebrew University's Rothberg International School (RIS) alumni are working for respected think tanks, museums, NGOs, embassies, hospitals, media outlets, universities, and more – all around the world. Read about some of the exciting accomplishments of our US alumni as an example.
Connecting with your fellow alumni is a valuable experience for you — a great way to rekindle old friendships and begin new ones, enjoy opportunities for continued learning, and find new avenues for professional success. Our active, thriving alumni network is also a valuable asset for the university, strengthening HebrewU's presence at home and abroad.
Find an alumni group near you and take advantage of opportunities for networking, socializing, travel, and more. Or learn about making a donation or other ways to give back to HebrewU.