Number grades are given for all courses as outlined in the chart below:
| | | | | | |
| --- | --- | --- | --- | --- | --- |
| A + | 95-100 | A | 88-94 | A - | 85-87 |
| B + | 82-84 | B | 78-81 | B - | 75-77 |
| C + | 72-74 | C | 68-71 | C - | 65-67 |
| D | 60-64 | F | 0-59 | W | Withdrawal |
| WF | Withdrawal/Failure | ActP | Active Participation | Exemp | Exempt |
The pass/fail option is available only for the Summer Ulpan or Winter Ulpan (short, intensive language courses). If you wish to transfer credits, we strongly suggest you check with your home college or university in advance to determine whether a pass/fail grade is acceptable. The decision to receive a pass/fail grade is binding and cannot be changed.
Withdrawal (W)
If you register for a course, you will be expected to complete it. If you wish to withdraw from a course, you may be granted the grade "W" (withdrawal without penalty) provided that:
It is not a required course.
Your number of weekly study hours do not drop below the required minimum of 15 credits per semester (undergraduates only).
It is not past the deadline for withdrawal.
Withdrawal/Failure (WF)
If you fail to complete a course and do not receive permission to withdraw, your grade for that course will be recorded as "WF." This grade represents failure for non-academic reasons, meaning the requirements of the program were not met.
If you fail to complete first-semester courses, you will not be permitted to continue in the second semester without the program director's approval.
Weekly Hours
Each semester in the Division of Undergraduate Studies is 11 weeks. All other faculties have 14-week semesters.
Credit Points
Credit points are determined by the number of hours of study per week.
In the Division of Undergraduate Studies, four academic hours (180 minutes) per week per semester is equivalent to three credit points.
In the Summer Ulpan or Winter Ulpan, one credit point equals 20 academic hours.
In all other faculties, each hour per week per semester is equivalent to one credit point, with the exception of preparatory courses, which receive one half a credit per hour per week. A student may receive additional credit points for special tasks (for example, three points for a seminar paper, or two points for a shorter paper).
Transcripts
As a student, you will be entitled to receive five copies of your transcript free of charge within six months of completing all the requirements of your program. Additional transcripts, or copies requested after the six-month period, will be charged a fee.
Transcripts cannot be issued to you if you have unreturned library books or dormitory keys, or any outstanding fees for tuition, housing, or health insurance.
Our Strengths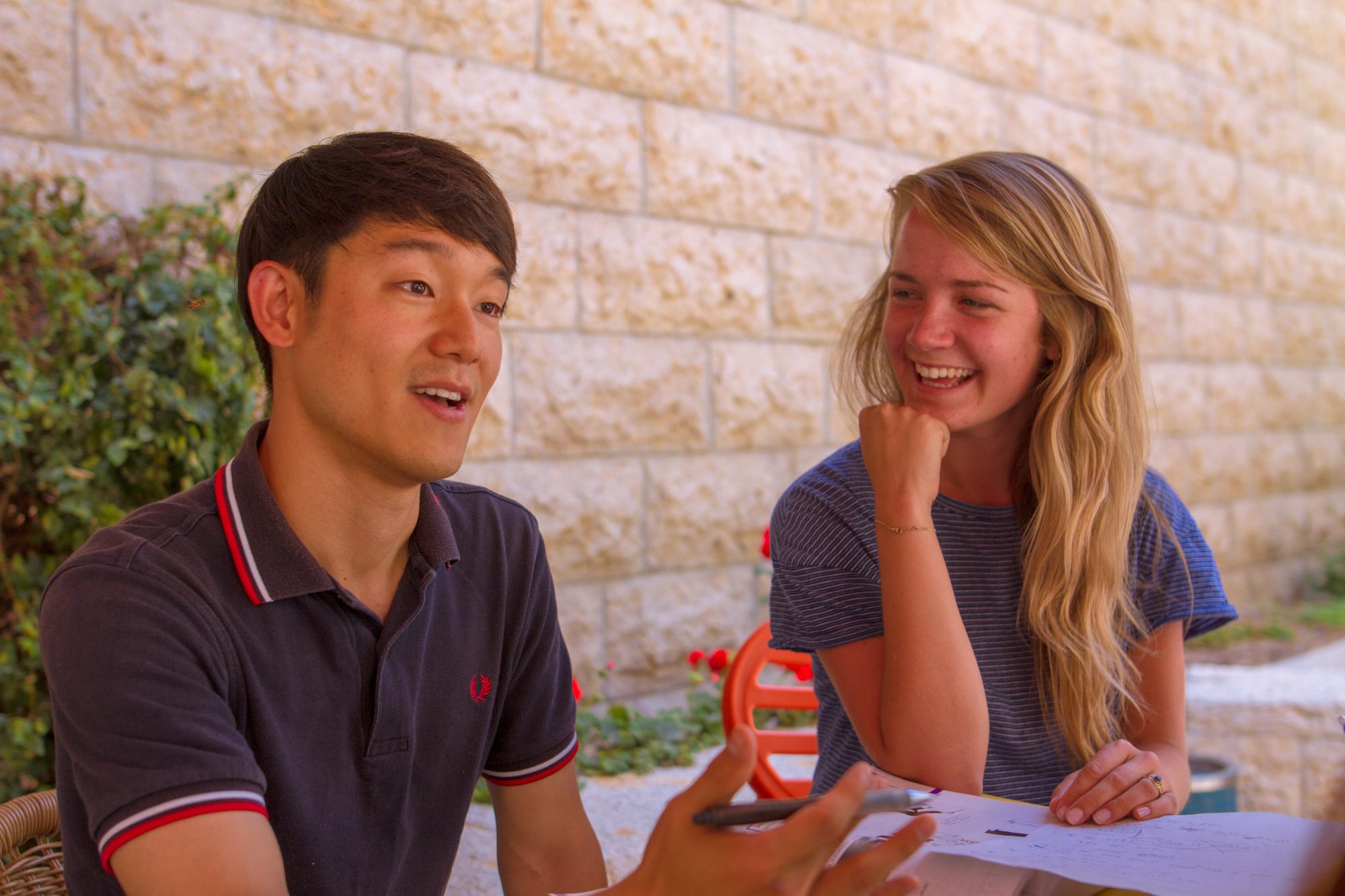 We offer courses and programs in a variety of fields, with a focus on social and political sciences, Israel and the Middle East, languages, religion, fine and performing arts, business and legal studies, and STEM.

The Real Jerusalem
Live on-campus with international and Israeli students – including a staff of Israeli students who help you navigate life in Jerusalem. This vibrant city will be your second classroom, full of trips and tours.

Apply Now
Apply online to begin your adventure in Jerusalem at the highest-ranked university in Israel.

Instagram