Welcome to Hebrew University! Please see instructions on how to pay below, and note that there are different procedures depending on your home country.
Students from the US
If you are from the US, you should pay all fees to the Office of Academic Affairs in New York, NY. Please check with this office regarding payment procedures. More information on payment procedures for US students.
Students from Other Countries
We're committed to providing you and your family with a range of payment options, including credit card, cash, bank check, or bank transfer. Choose the option that works best for you.
Pay with credit card: Payments in USD or NIS (New Israeli Shekels) may be made using Visa, MasterCard, or Isracard. A non-refundable service fee of 1.9 percent will be added to the charge amount when making credit card payments. To access the credit card payment page, please enter your Hebrew University student number or application file number and your five-digit code. You will receive an email confirming payment. Please bring this receipt with you to financial registration.
Pay with cash: Foreign currency payments can be made directly to the Finance Office. Israeli currency (NIS) payments of more than NIS 1,000 can be made in the Postal Bank (Bank HaDoar). Before visiting the Postal Bank, you will need to come to the Finance Office and receive a billing statement. Then, you can take this statement to the Postal Bank on campus, along with the required funds; the Postal Bank will stamp your billing statement upon payment. Once your billing statement is stamped, return it to the Finance Office and your account will be credited. Israeli currency (NIS) payments of less than NIS 1,000 can be made directly to the Finance Office. The Finance Office is located in the Boyar Building, Room 501 or 502.
Pay with a certified bank or traveler's check: Your certified bank or traveler's check should made payable to Hebrew University.
Pay with a bank transfer: Your bank transfer should be made to Bank Discount (#11), the Kanfei Nesharim branch (#331), 15 Kanfei Nesharim Street, Jerusalem, Account Number 33182. IBAN ($): IL360113310000006197770
IBAN (£): IL040113310000020197774
IBAN (€): IL030113310000010197771
Swift/BIC code: IDB LILITXXX
This transfer should be addressed to Hebrew University's Rothberg International School and include the student's name and student number. Bring a copy of this transaction to financial registration in Jerusalem.
Please note: If the university receives an amount less than what is owed due to bank fees, the student will be charged the balance.
Our Strengths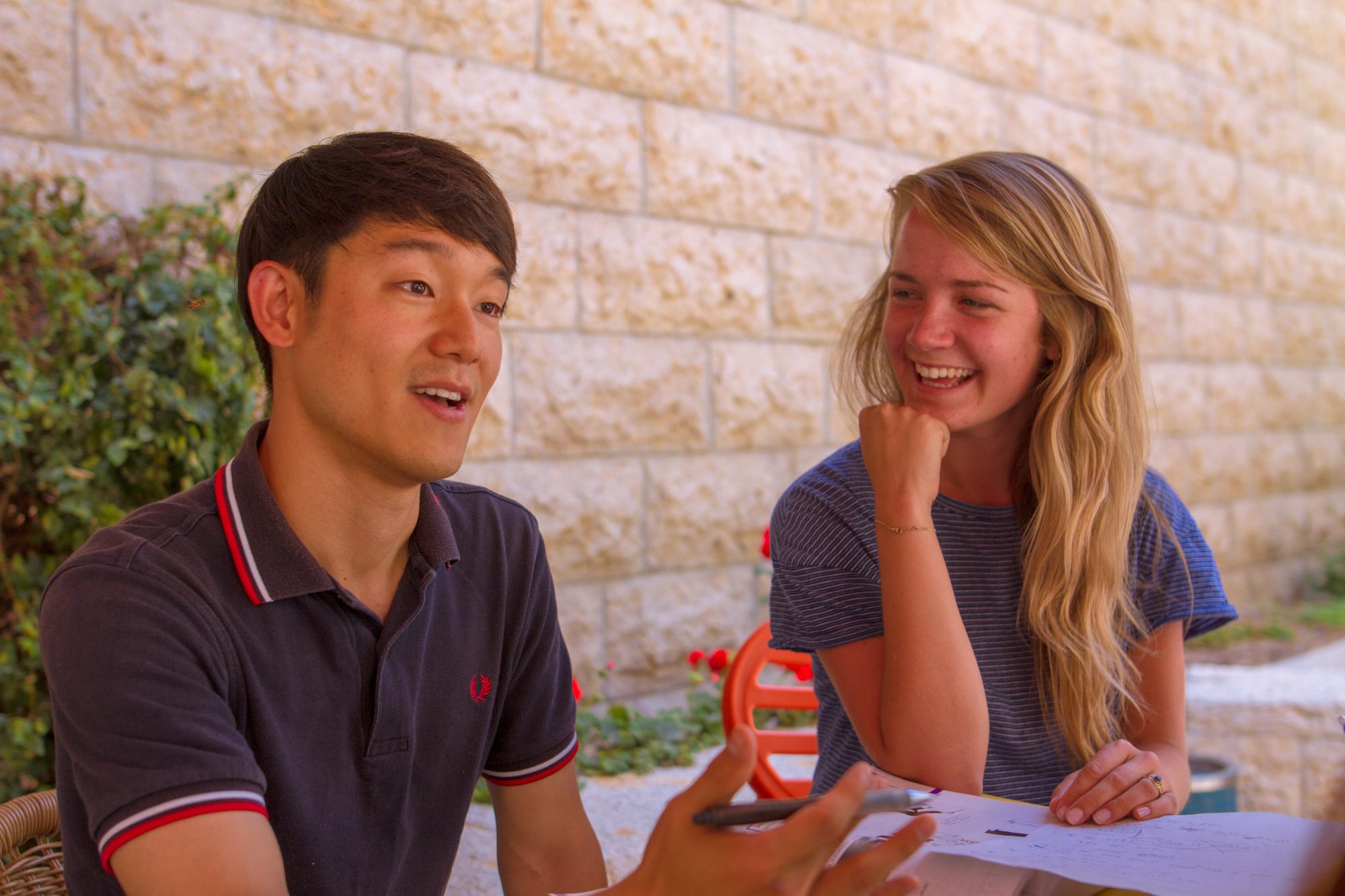 We offer courses and programs in a variety of fields, with a focus on social and political sciences, Israel and the Middle East, languages, religion, fine and performing arts, business and legal studies, and STEM.

The Real Jerusalem
Live on-campus with international and Israeli students – including a staff of Israeli students who help you navigate life in Jerusalem. This vibrant city will be your second classroom, full of trips and tours.

Apply Now
Apply online to begin your adventure in Jerusalem at the highest-ranked university in Israel.

Instagram