Why Study Languages?
Earn credit towards your graduate degree from Hebrew University, a global top 100 institution.
Learn from top faculty in the field using English and your target language.
Study in Jerusalem, a vibrant city with important linguistic, cultural, and historical ties to your target language.
Immerse yourself in language study for a year, a semester, or during a summer or winter session.
Overview
As a graduate student at Hebrew University, you have the option to study a range of languages. You can take these languages as a part of your master's degree program at Hebrew University's Rothberg International School (RIS), or within our flexible, non-degree study abroad program.
Curriculum
HebrewU offers the option of full-time (three or more courses per semester) or part-time (up to two courses per semester) study. You may choose from the following language courses during your studies with us:
Hebrew
Modern Hebrew
Note: Levels are offered based on minimum student registration. Levels with insufficient enrollment will be canceled. Students will receive ample notice of cancellation.
Biblical Hebrew
Arabic
Literary Arabic
Colloquial and Modern Standard Arabic (MSA)
Note: You can enroll in the Arabic Immersion Program or add your name to a wait-list to enroll in stand-alone Modern Standard Arabic courses offered in the Division of Undergraduate Studies. Undergraduate students are given priority enrollment; remaining places are allocated on a first-come, first-served basis. The Israeli Student Union also offers language workshops as an extracurricular activity.
Please note that M.A.-seeking students cannot earn credit for Colloquial Arabic courses. Also keep in mind that MSA courses are not recognized for M.A. in Islamic and Middle Eastern Studies students.
Other Ancient Languages
Akkadian (year – Beginner or Intermediate)
Biblical Aramaic (offered biannually)
Greek (year – Beginner)
Hittite (offered periodically)
Ugaritic (offered periodically)
Other Middle Eastern & Islamic Languages
Additional Middle Eastern and Islamic languages are available through HebrewU's Faculty of Humanities. The language of instruction of these courses is Hebrew. Offerings include languages such as:
Modern Turkish
Ottoman Turkish
Persian
Relevant European Languages
Languages such as French or German are available through HebrewU's Faculty of Humanities. The language of instruction of these courses is Hebrew.
Course Structure
We normally expect you to study your language(s) for a full academic year, but you may opt to enroll for one semester only if desired. Language courses typically begin in the fall semester; however, in certain cases, you can join us in the spring semester, pending proof of language level and permission of the Division of Graduate Studies.
Credits
We will provide a full transcript to you on your completion of the program in order to facilitate the transfer of credit to your home university. If you decide to pursue a graduate degree at HebrewU, you may use your language courses to fulfill some of your degree requirements. Learn more about studying abroad or earning your master's degree with us.
Faculty
Our faculty are internationally respected in their fields. You'll be taught by both senior faculty members and adjunct lecturers. You will benefit from studying under established scholars and new researchers. Please see our faculty page to learn more.
Practical Details
Study Abroad
The language courses that you take as a part of your semester or year-long study abroad experience will simply be a part of your program. Please see our Study Abroad for Graduate Students page for important dates, costs, application processes, and other details.
Master's Program
The language courses that you take as part of your master's degree program may be included as part of your program per the program requirements. Please see the page for your master's degree program for important dates, costs, application processes, and other details.
Summer & Short-Term
For information on summer or winter courses, please click on your particular course of interest in the list within the Curriculum section above.
Contact
Email the Division of Graduate Studies
Call us: +972 2 588 3184

Our Strengths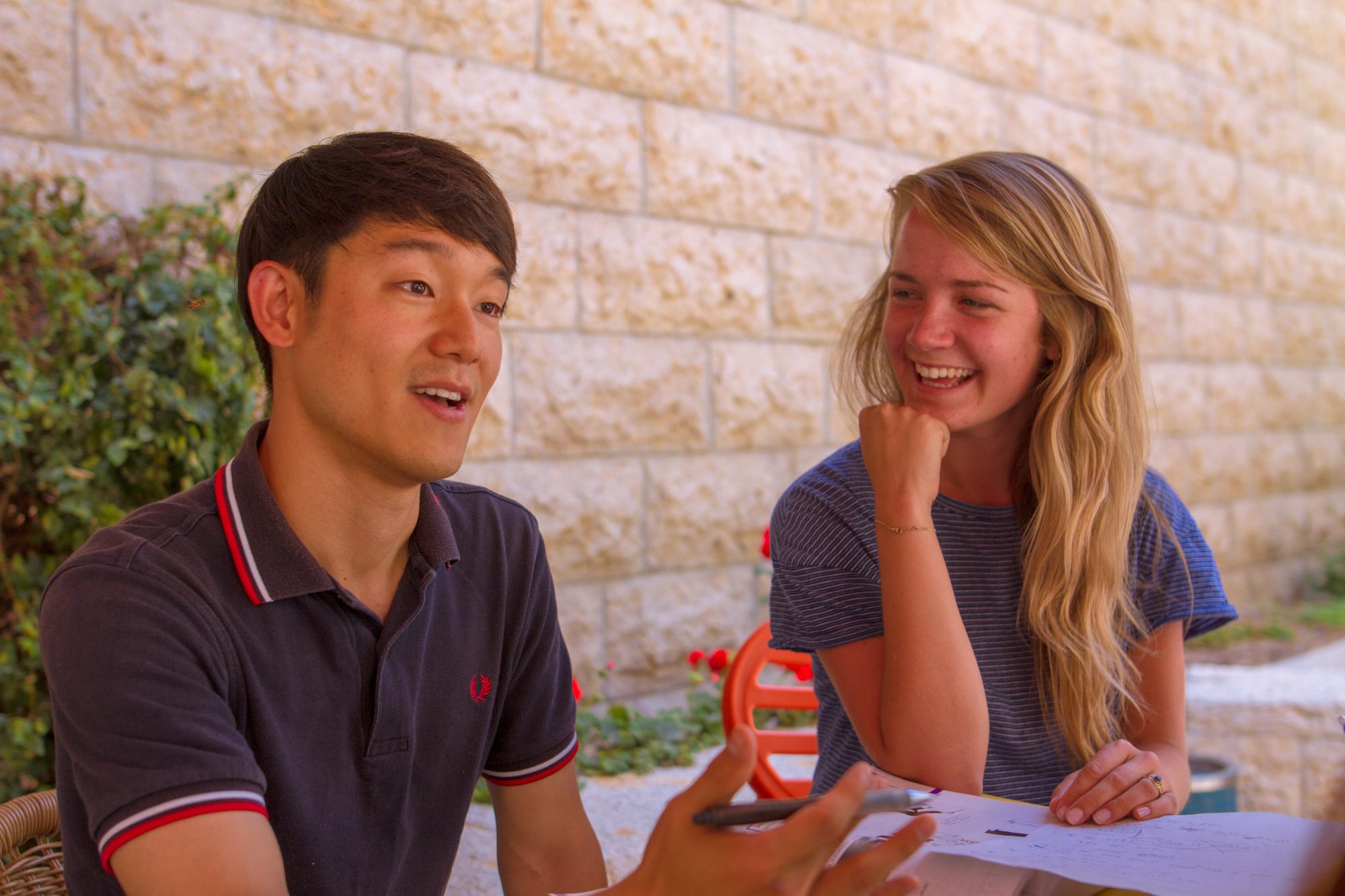 We offer courses and programs in a variety of fields, with a focus on social and political sciences, Israel and the Middle East, languages, religion, fine and performing arts, business and legal studies, and STEM.

The Real Jerusalem
Live on-campus with international and Israeli students – including a staff of Israeli students who help you navigate life in Jerusalem. This vibrant city will be your second classroom, full of trips and tours.

Apply Now
Apply online to begin your adventure in Jerusalem at the highest-ranked university in Israel.

Instagram