Overview

Rothberg International School offers Thrive as an extracurricular, immersive program that will enable you to gain an in-depth and sophisticated appreciation of Israel. Thrive offers VIP activities all over Israel, Shabbat and holiday home hospitality (including placements in different communities), and exploratory discussions on Jewish thought. Our caring staff will treat you like family and assist in fulfilling all of your personal interests while abroad. Thrive is your custom-made Israel experience. We guarantee that you'll have the best semester abroad of your life. Learn more about Thrive here!
Curriculum
Thrive students participate in the Undergraduate Study Abroad Program at HebrewU's RIS and must meet all of its requirements. This program consists of an intensive pre-semester Hebrew language course or ulpan (5 credits), and a semester course load of 15 credits, made up of Hebrew-language study and courses in Jewish, Israel, and Middle East studies; psychology; business; and law.
Our Strengths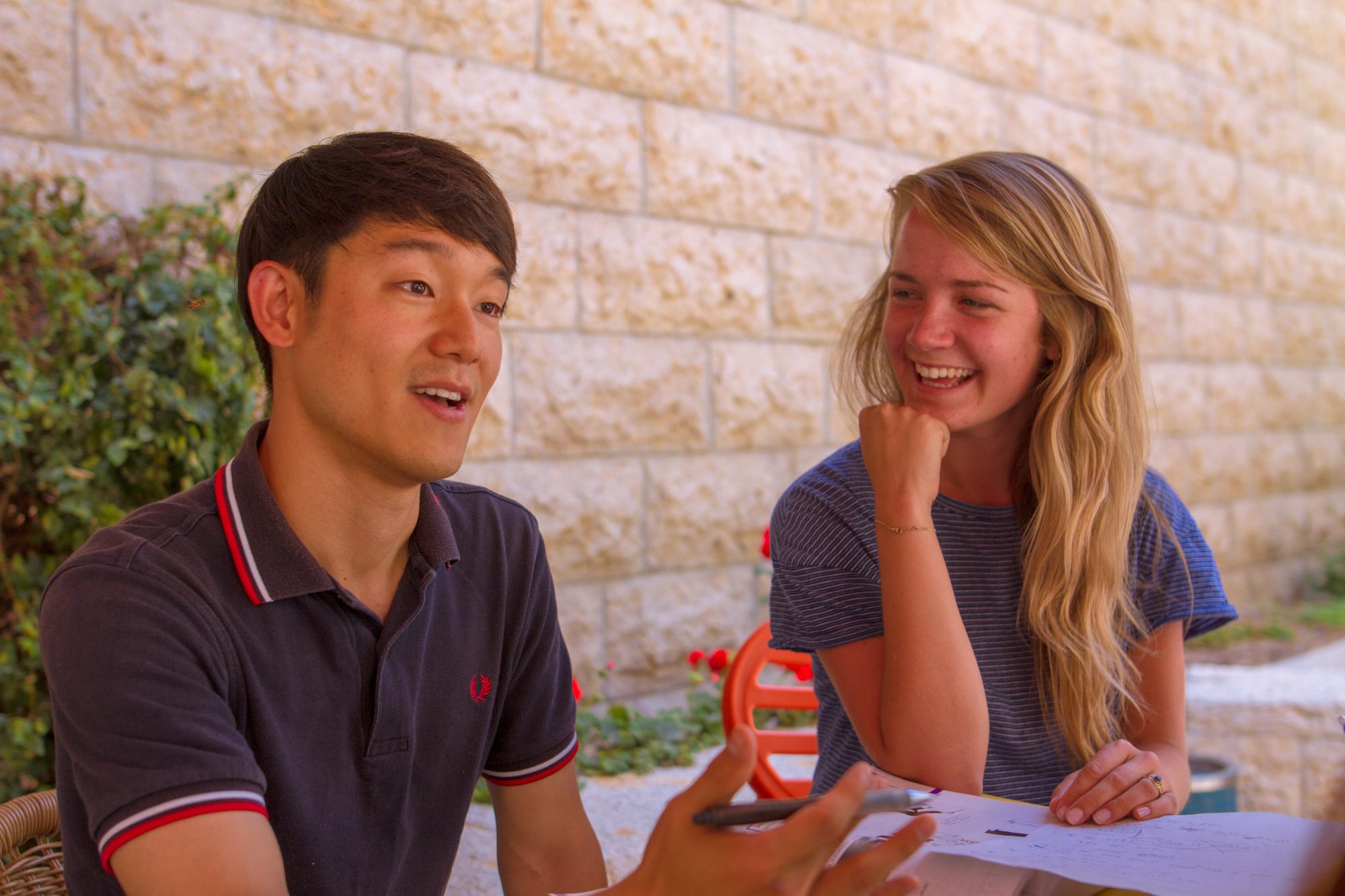 We offer courses and programs in a variety of fields, with a focus on social and political sciences, Israel and the Middle East, languages, religion, fine and performing arts, business and legal studies, and STEM.

The Real Jerusalem
Live on-campus with international and Israeli students – including a staff of Israeli students who help you navigate life in Jerusalem. This vibrant city will be your second classroom, full of trips and tours.

Apply Now
Apply online to begin your adventure in Jerusalem at the highest-ranked university in Israel.

Instagram