Shalom! Congratulations on your son or daughter's recent admission to the prestigious Hebrew University's Rothberg International School!
Over the past 55 years, nearly 75,000 students have challenged their minds and expanded their horizons at Hebrew University – one of the top 100 universities worldwide. We look forward to welcoming your son or daughter to this accomplished group.
On the page below, we've assembled some information to help you prepare for your son or daughter's upcoming trip to Israel. We can also put you in touch with the parent of a current or recent student at HebrewU for some one-on-one thoughts and advice. If you have any questions, please don't hesitate to contact us. We are happy to hear from you!
Keri Rosenbluh
Director, Office of Academic Affairs


The Hebrew University Experience
What do alumni have to say about their experience at HebrewU's Rothberg International School?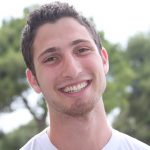 "Spring in Jerusalem was an incredible experience for me since I was immersed in Israeli culture. I made friends with Israelis whom I would never have met in any other situation. It was a once-in-a-lifetime opportunity that I will take with me wherever I go."
 – Avi Siegel, University of Arizona
"Studies at Hebrew University's RIS did me a great favor, offering me high-quality resources and unique perspectives for my future research, along with language learning, real-life experience, and well-known professors."
– Haotan Wu, currently pursuing a Ph.D. at Peking University
"Issues in Cognitive Neuroscience was an excellent introductory course to this field. The professors were enthusiastic and brilliant, with the ability to thoroughly answer almost any question. We studied the latest research on how the brain works and what's being done to correct neurological disorders. We were also exposed to the research of our professors being conducted at HebrewU, including a cure to Parkinson's and the invention of a bionic eye to overcome blindness." 
 – Adi Segal, Columbia University/JTS
"My psychology course was engaging, interesting, and kept me intrigued the whole semester. The level of analytical and critical thinking was on par with that of my home university, and here I got the chance to participate in an interactive classroom setting that allowed us to really get into the material and connect with the professor on more of a one-to-one level. I really enjoyed it." 
 – Danielle Natelson, UC Berkeley 


Paying for the Program
Finding ways to cover educational expenses can be complicated. Check out the Financial Guide we've assembled to make it a little simpler. Here are some additional links for information on HebrewU tuition, cost of living in Jerusalem, scholarships and financial aid, and how to pay.
Housing
Living in university housing is a meaningful part of the study abroad experience, and a wonderful way to build lifelong friendships with classmates from all over the world. Your son or daughter will stay in a student housing complex on the Mount Scopus Campus, in view of the beautiful city of Jerusalem. Student apartments offer shared kitchen and bathroom facilities and private bedrooms equipped with a bed, desk, chair, and closet. Meals can be prepared in the kitchen or purchased at nearby cafeterias, snack bars, and supermarkets.
A select group of Israeli students called madrichim live in the student housing complex, ensuring they are always on hand to help your son or daughter navigate any challenges and feel more at home. Follow the link for more information about student housing at HebrewU. Or reserve housing now.
Community
Campus life at HebrewU is vibrant and active, offering plenty of activities and ways to connect – whether that means attending a lecture, experiencing a new culture, playing a sport with friends, or participating in hobbies and clubs. Through our welcoming campus culture, we'll help your son or daughter build community both with other international students and with their Israeli peers. Adjusting to life in a new place can be challenging, but we provide a lot of support. The Office of Student Life offers many helpful resources to ease the transition. For example, we created the Undergraduate Support and Graduate Support programs to make your son or daughter's experience a little easier – and lots of fun. Learn more about how we support students.
Staying Connected
Follow HebrewU's RIS on Facebook, Twitter, LinkedIn, and YouTube to stay up-to-date on news and events. Or catch up on the latest happenings with the RIS newsletter.
Visiting Israel
With your son or daughter headed to study in Jerusalem, there's no better time to plan a trip to Israel for the whole family!
Things to Do in Israel
More Information
Hebrew University Quick Facts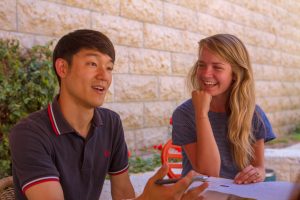 We offer courses and programs in a variety of fields, with a focus on social and political sciences, Israel and the Middle East, languages, religion, fine and performing arts, business and legal studies, and STEM.
Live on-campus with international and Israeli students – including a staff of Israeli students who help you navigate life in Jerusalem. This vibrant city will be your second classroom, full of trips and tours.
Apply online to begin your adventure in Jerusalem at the highest-ranked university in Israel.