Hebrew University faculty members and researchers are at the forefront of international research in both the sciences and humanities, from biotechnology, computer science, astrophysics, cancer research, microbiology, solar energy, and genetic engineering to Jewish studies, social sciences, and law.
Nearly 40% of all civilian scientific research in Israel is conducted at HebrewU.
About 3,600 research projects are currently in progress at HebrewU, and 1,500 new projects are started each year.
HebrewU is home to 100 subject-related and interdisciplinary research centers.
Around 33% of all doctoral candidates in Israel are enrolled at the university.
HebrewU is active in technology transfer, with 9,325 patents, 2,625 inventions, 880 licenses, and 110 spin-off companies.
1st in Israel
67th worldwide (2016)
8 Nobel Prizes
1 A.M. Turing Award
1 Fields Medal
1 Canada Gairdner Award
287 Israel Prizes
The Authority for Research and Development administers research financing and helps scientists obtain funding. It initiates the establishment of new research centers and promotes relationships with universities and scientific institutes all over the world.
The Yissum Research Development Company – a wholly owned university subsidiary – has registered over 600 patents for ideas and inventions of HebrewU faculty and staff.
As a student of HebrewU's Rothberg International School (RIS), you'll enjoy the advantages of studying at a top research institution. You'll learn in advanced facilities, study with international experts, and have exciting opportunities to engage with cutting edge research. Learn more about our academic programs.
Areas of Focus at Hebrew University's RIS
Our Strengths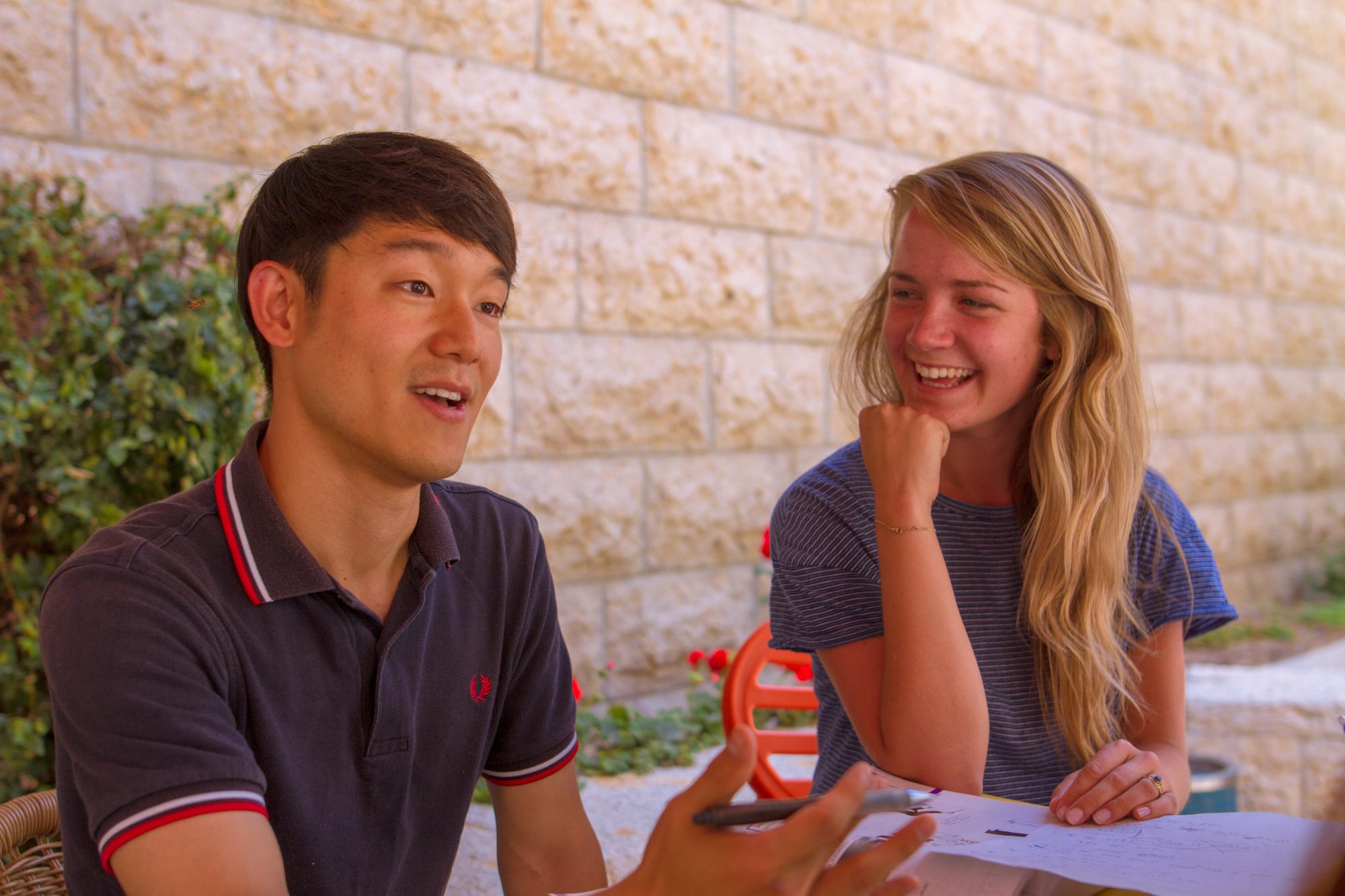 We offer courses and programs in a variety of fields, with a focus on social and political sciences, Israel and the Middle East, languages, religion, fine and performing arts, business and legal studies, and STEM.

The Real Jerusalem
Live on-campus with international and Israeli students – including a staff of Israeli students who help you navigate life in Jerusalem. This vibrant city will be your second classroom, full of trips and tours.

Apply Now
Apply online to begin your adventure in Jerusalem at the highest-ranked university in Israel.

Instagram