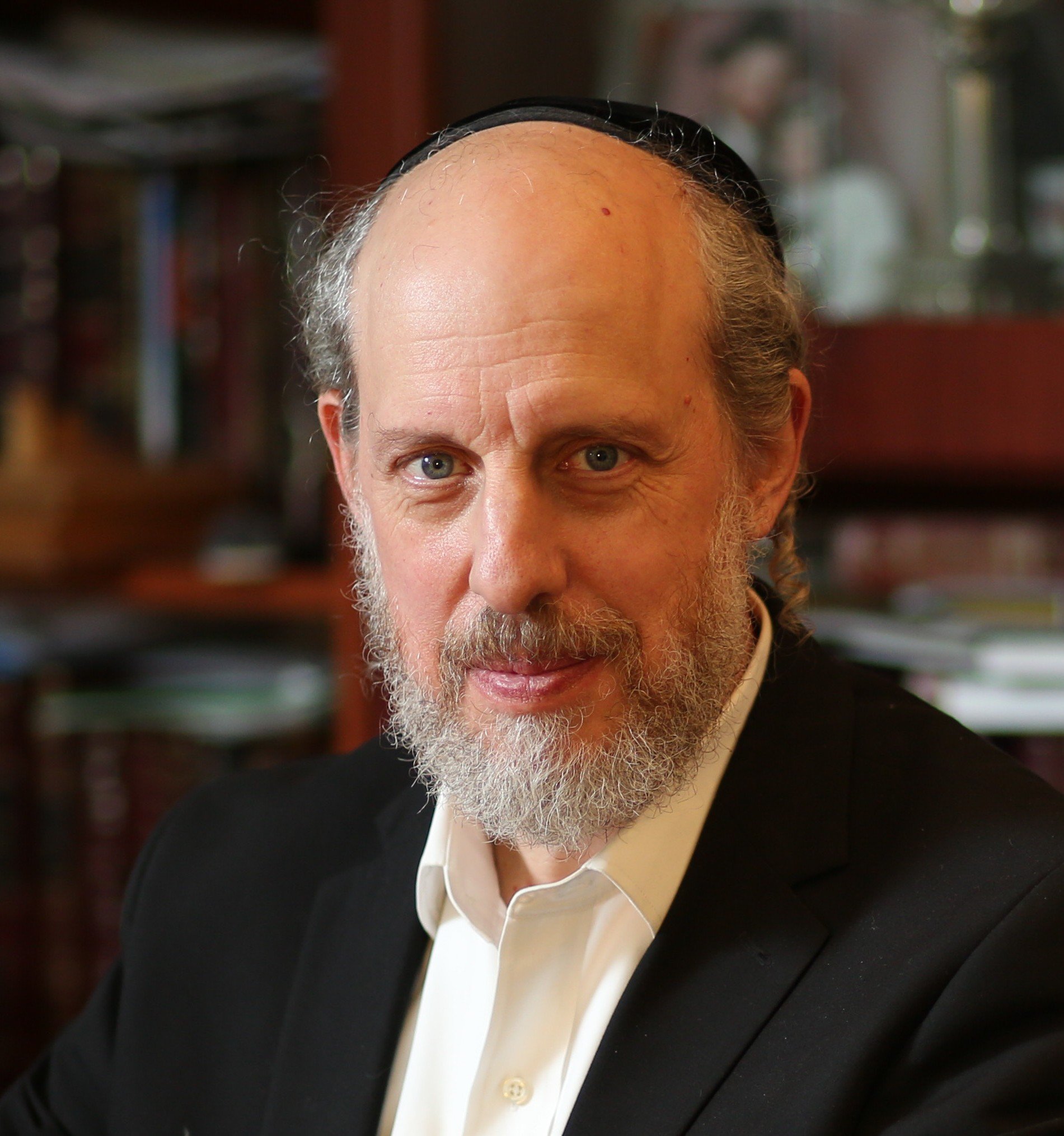 Dr. Eliezer Shore is an instructor in Jewish thought and spirituality at Hebrew University's Rothberg International School (RIS). Dr. Shore teaches A History of Jewish Mysticism, The Body in Jewish Thought, and Hasidism: From Mystical Fraternity to Reactionary Movement. He is also an ordained rabbi and the author of numerous articles, stories, and essays. A full anthology of his work, The Face of the Waters: Chasidic Teachings and Stories for the Twenty-First Century, was published in 2017. Dr. Shore holds degrees in Jewish philosophy, Jewish education, and comparative religion.
A Sacred Space
The search for deeper meaning has been a lifelong pursuit for Shore, who grew up in New York and graduated from Sarah Lawrence College – where he had "a very rich college experience … it was meant to engender discussion and dialogue," he says. "That's the type of educational experience I really try to bring to my students, as well."
During and after school, a spiritual search took him around the world – and introduced him to some of the great teachers of Hasidism. Eventually, he completed an M.A. in Jewish Education from Yeshiva University in New York, and became a teacher himself. He went on to receive Rabbinic Ordination, and in 2005 earned a Ph.D. in Jewish Philosophy from Bar Ilan University – but teaching has remained a vital component of his life's work.
"I think I've been interested in teaching my whole life," he says. Shore describes the classroom as a "sacred space" – not in a religious sense, he says, but "rather in the sense that when the class works, there should be something deeper coming out in that space … whether it's thinking about life in a deeper way, or thinking about oneself in a deeper way, or thinking about the topic of the class in a deeper way."
"When the teaching is good, it all comes together," he says. "The emergence of something deeper … It's like all of a sudden, it's happening between you and others, it's happening in you, yourself, it's happening between you and something you're studying or reading, or involved in … And it's a very special experience."
Engaging with Students
Shore also sees teaching as a shared experience. "I learn also; I'm always learning … I will put on the table issues I'm having, questions about the topic we're studying," he says. "Sometimes I'll put out questions about religion, or questions about observance, and I'll be honest about them." Shore says some of the best classes he's taught have come from those discussions: "The students came away saying, 'Wow, we really learned about that.' Because they learned about themselves, not just about the topic, you know?" He says he's often impressed by "their depth of willingness to open up and engage in … complex issues. And their ability to be insightful about these things."
Shore says those interactions with students also help him refine his work over time, "improving a class and making it more tangible and more relevant." He also works to strike a balance "between being academically and historically correct, and philosophically correct … having a conceptual framework and then presenting materials" in a way that's still personal and engaging.
Another important part of the job, Shore says, is maintaining what he calls the "life and energy" of a classroom. "Sometimes I stand outside the door before I go in and listen to what's going on in the class," he says. "The kids are talking, and they're lively, and they're engaged, and they're all chatting with one another, right? So if I step into the class and all of a sudden they're quiet, and they remain quiet until the end of the class, what happened to that life that was present just before I walked in? I must have killed it! … For me, a good class is where that life and that energy continues after I walk in, although now it will be perhaps channeled and directed in a different way."
Discussion and Debate
Shore says that energy is an important tool in the classroom even when it leads to what he calls "a wonderful moment of pandemonium."
"A good class is when I ask a question or bring up a topic, and everybody starts talking about it at once," he says. "For one second or one moment, or five minutes, people are suddenly thinking and sharing ideas, and discussing things, and arguing about it. Then you have to kind of lasso the class back in and say, 'Okay, okay, let's think about what we just discussed, and let's come to some conclusions, and let's see what we can glean from it.'"
Shore welcomes debate and discussion because "it's not a matter of just how much information I can pass over to the students … If you learn about the topic in only a superficial way, and you didn't learn about others or the world, then you didn't really learn anything – even if details or facts were given over." Rather, he says, his goal is "real communication – it's openness on everybody's part. It's the experience of teaching, and the experience of learning, and the experience of education as a whole that I want to engage the students in."
Education
Doctorate in Jewish Philosophy, Bar Ilan University (2005)
Master's degree in Jewish Education, Yeshiva University (1993)
Bachelor's degree in Comparative Religion, Sarah Lawrence College (1983)
Learn More about Studying at RIS
Our Strengths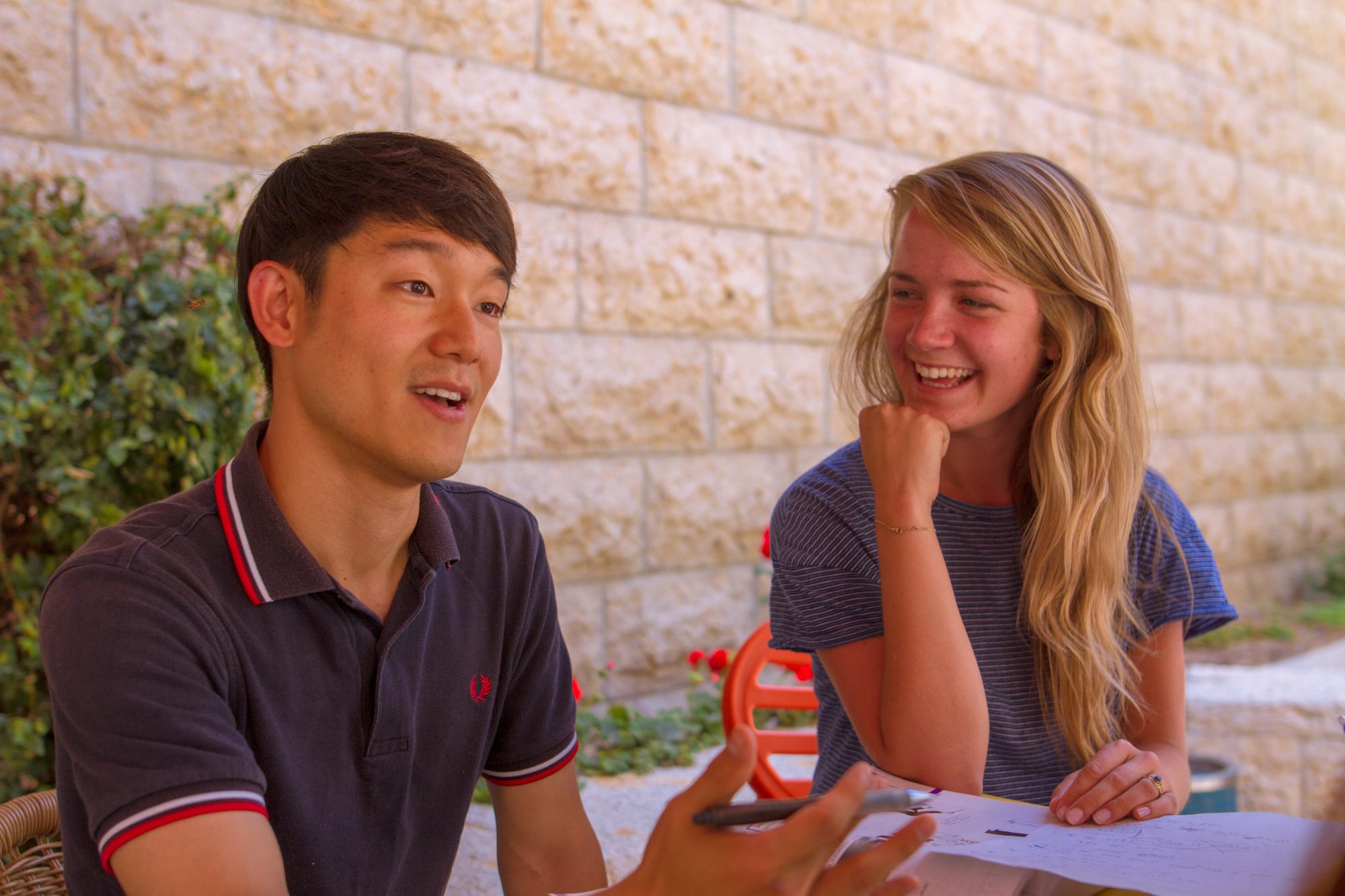 We offer courses and programs in a variety of fields, with a focus on social and political sciences, Israel and the Middle East, languages, religion, fine and performing arts, business and legal studies, and STEM.
The Real Jerusalem
Live on-campus with international and Israeli students – including a staff of Israeli students who help you navigate life in Jerusalem. This vibrant city will be your second classroom, full of trips and tours.
Apply Now
Apply online to begin your adventure in Jerusalem at the highest-ranked university in Israel.

Instagram