Math Placement Exam
The mathematics placement exam takes place on the following dates according to your language of preference:
Language
Date
Classroom
Time
Arabic
August 9 & 10, 2020
Computer Farm
2:00 p.m.
English
August 11, 2020
Computer Farm
2:00 p.m.
Russian
Spanish
August 12, 2020
Computer Farm
2:00 p.m.
French
Hebrew
August 18, 2019
Computer Farm
2:00 p.m.
Please note:
You must show up for the exam on time in order to have enough time for the exam.
Using a calculator is prohibited.
You must bring your letter of acceptance and identification documents (teudat zehut or passport) to all exams.
Students who will want to improve their placement, will be able to retake the math placement test after participating in a math marathon between the dates: October 11 – 15, 2020.
Subject Matter (subject to change)
Real numbers, absolute values, exponents
Algebraic expressions, identities, equations and inequalities of first and second degree
Linear and quadratic systems of equations with two unknowns
Functions: derivatives, signs, limits, graphs
Linear and quadratic functions
Trigonometry: measure of an angle, trigonometric functions, periodicity, trigonometric identities, equations and inequalities, inverse trigonometric functions
Exponential and logarithmic functions: analysis, graphs, equations and inequalities
Integrals of a continuous function, antiderivative, calculations of area
The exam is taken on a computer. You may not use a calculator.
Sample Math Placement
English
Russian
French
Our Strengths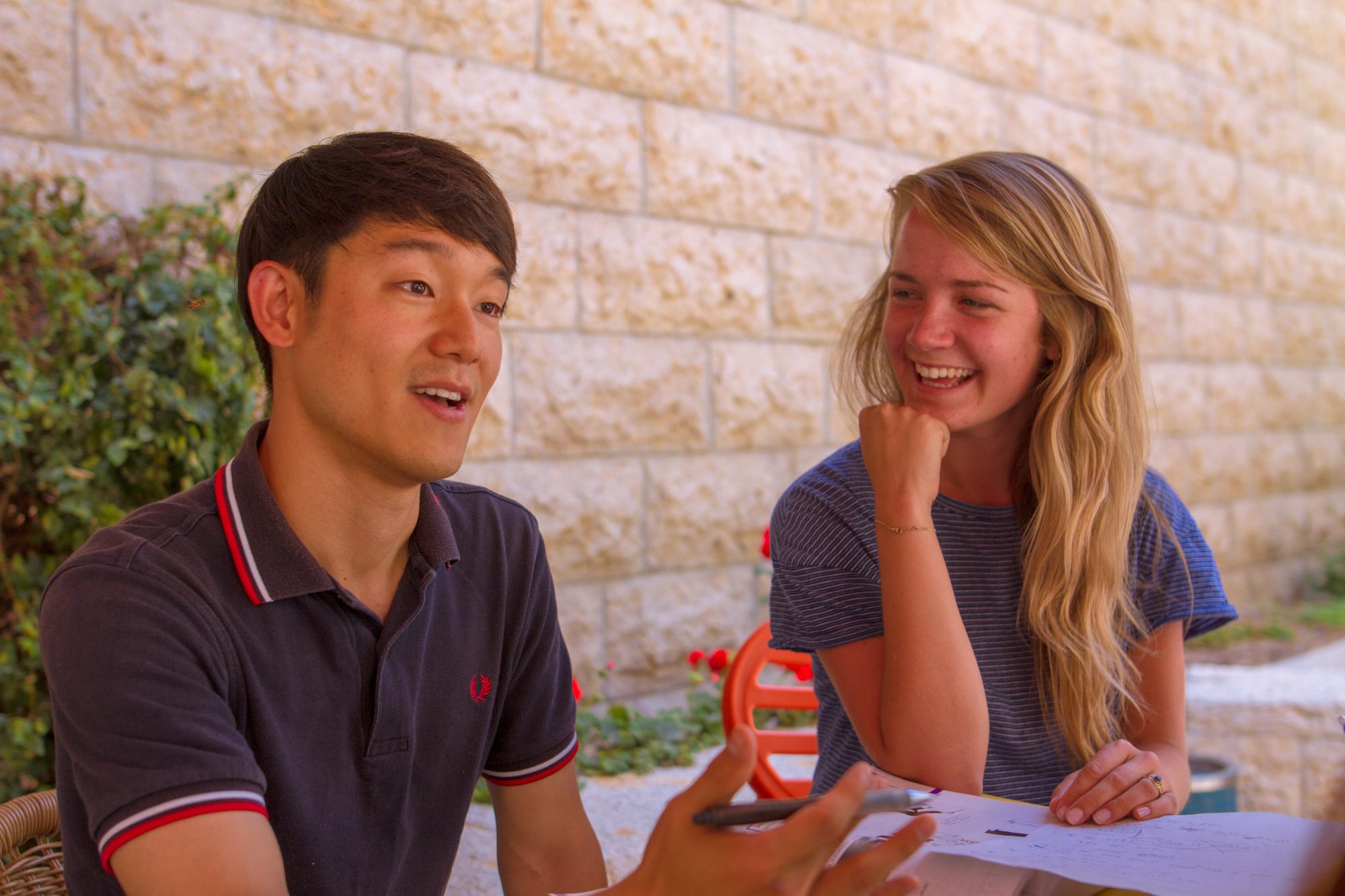 We offer courses and programs in a variety of fields, with a focus on social and political sciences, Israel and the Middle East, languages, religion, fine and performing arts, business and legal studies, and STEM.

The Real Jerusalem
Live on-campus with international and Israeli students – including a staff of Israeli students who help you navigate life in Jerusalem. This vibrant city will be your second classroom, full of trips and tours.

Apply Now
Apply online to begin your adventure in Jerusalem at the highest-ranked university in Israel.

Instagram