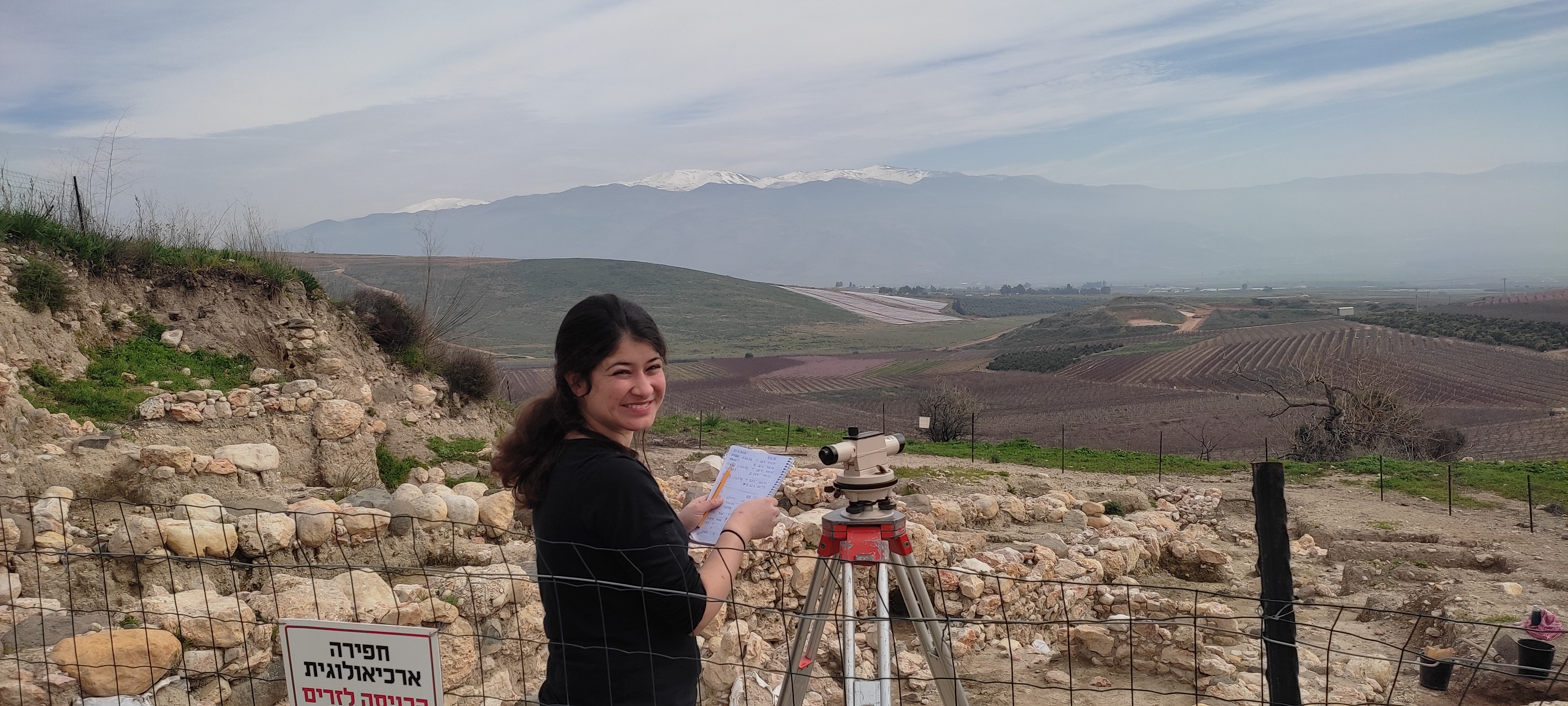 Fast Facts
Course:
Tel Abel Beth Maacah-In Search of Israelites, Phoenicians and Arameans
Teaching Faculty:
Prof. Naama Yahalom-Mack
Language of Instruction:
English
Program Dates:
June 26 – July 22, 2022
Credits:
1 credit per week of excavation, up to four credits; minimum two weeks/credits
Eligibility:
Undergraduate and graduate students; mature learners with an academic background
Costs:
Academic Credit (optional): US$ 120 per credit
Participation and Housing Fee: see details on the excavation website
Application Deadline:
June 10, 2022
Course Highlights
Take an active part in exposing significant remains from the Canaanite and Israelite periods while exploring the cultural and historical aspect of ancient borders
Earn academic credit while gaining hands-on experience in all types of archaeological fieldwork and documentation, with an emphasis on pottery identification and micro archaeological methods.
Tour nearby sites of archaeological and historical interest in the beautiful scenery and cultural diversity of the Upper Galilee.
Enjoy a vibrant, friendly, diverse and supportive community of people from all over the world who come together to expose the intriguing past
+ Overview
+ Curriculum
+ Eligibility
Apply
You can choose to participate in the excavation for the field experience only, or you can decide to also earn credit from Hebrew University during your participation (and transfer the credits to your home institution). The application process differs according to your choice.
Participation Only
You will apply directly to the field school. Please fill out the online registration form on the excavation website. This form is for those who wish to take the Field School for academic credit and for those who wish to participate without credit.
Upon being accepted to the excavation, you will be contacted with further details and instructions. Please see the excavation website for further details on how to apply.
Participation & Academic Credit
In order to apply to earn academic credit for your participation in the archaeological field school, you will complete a three-step process:
Apply directly to the field school and fill out the online registration form. Please see the excavation website for further details on how to apply
Attend the excavation and fulfill the academic requirements as determined by the director of your archaeological field school.
Once you have finished the field school and submitted a research paper, submit an application to HebrewU's Rothberg International School (RIS) and pay the US$ 120 application fee and the US$ 120 per credit tuition fee.
Contact
We're happy to answer any questions you might have.
Questions about Tel Abel Beth Maacah
For questions about applying directly to the field school – or any questions about the program – please contact Prof. Robert Mullins
Questions about Academic Credit
For questions about applying for academic credit through HebrewU's RIS, please contact the Office of Summer Courses and Special Programs.
Find More Summer Courses
Please note that HebrewU reserves the right to cancel courses for which there is insufficient registration.