M.A. in Israel Studies (June 2017)
B.A. from Northwestern University, US
Employed by the Korean Embassy in Israel
"My M.A. program, with engaging professors and inspiring courses, has equipped me with interdisciplinary knowledge of Israeli society and its culture. Although my master's degree is not directly related to my first degree in psychology, every course that I've taken here at RIS has intrigued me and deepened my quest for learning. I am learning about political economy in Israel, spatial planning, religion in Israeli society, and the philosophy of Jewish education this semester. It can't get better, and I love my classes.
"Through RIS, I've also been volunteering at Joint Distribution Committee on Sundays as an English tutor. My main motivation for signing up for this opportunity was to meet local Israelis and get to know the society through more than texts. Two adults that I have met work in the Haredi Department, and I hear amazing stories of how their community gets integrated into the society. Through JDC, I've received another opportunity to meet more local Israelis every week as an English tutor at an employment center on Ben Yehuda Street.
"In short, coming to study and live in Israel for a year has enriched my life in a way that I had never expected. My future plans upon graduation are to work at a nonprofit organization in the field of education where I can contribute to society and support others, just as RIS has supported numerous students. At the end of the day, I hope I can be in a place where I can keep learning and sharing what I know with other people."
Our Strengths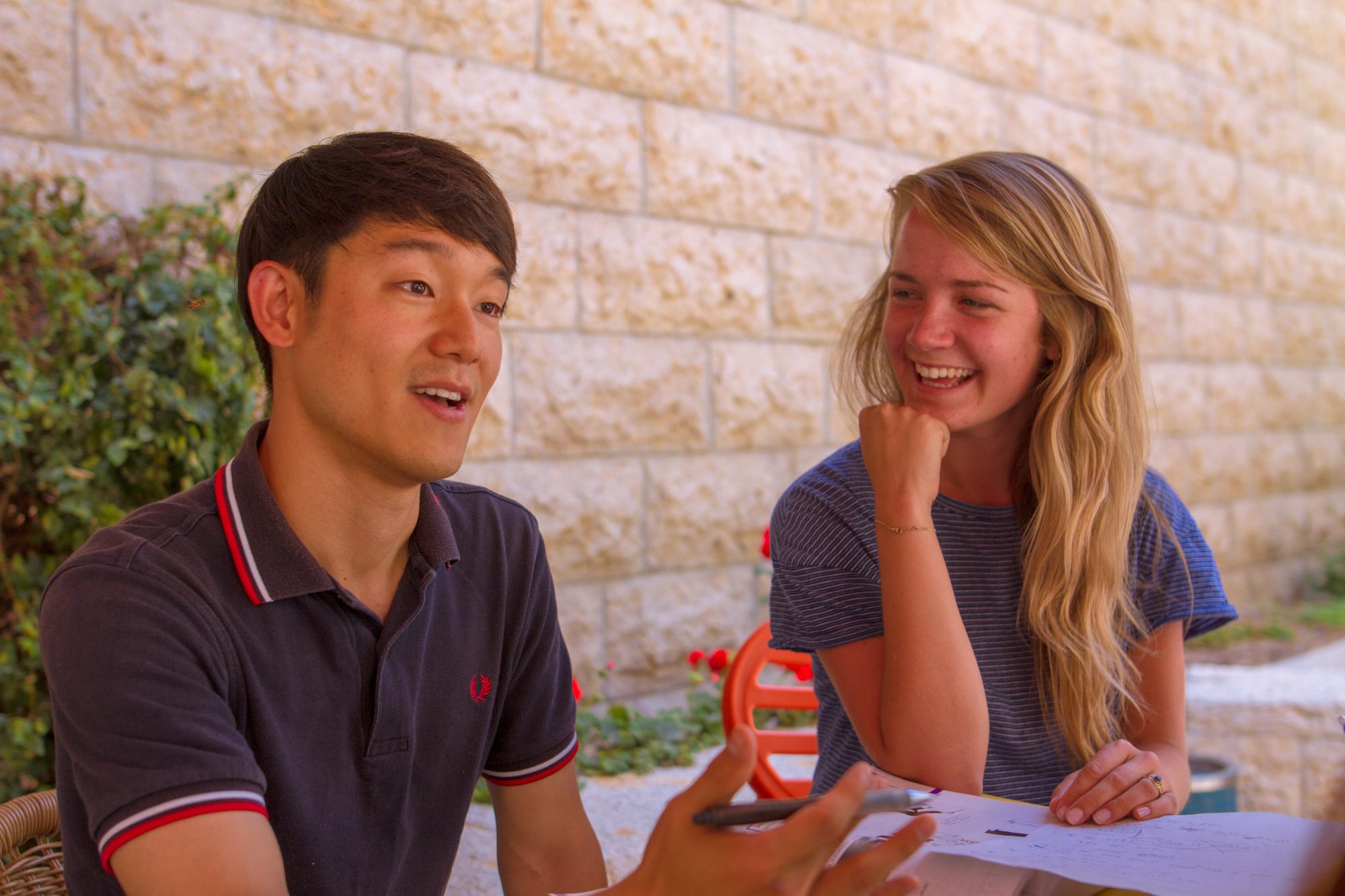 We offer courses and programs in a variety of fields, with a focus on social and political sciences, Israel and the Middle East, languages, religion, fine and performing arts, business and legal studies, and STEM.
The Real Jerusalem
Live on-campus with international and Israeli students – including a staff of Israeli students who help you navigate life in Jerusalem. This vibrant city will be your second classroom, full of trips and tours.
Apply Now
Apply online to begin your adventure in Jerusalem at the highest-ranked university in Israel.

Instagram