Overview
Hebrew University's Studium in Israel, also known as the Krupp Program, is a special graduate program in Advanced Studies in Theology of Religion. This program has been in existence for over 30 years and is offered in cooperation with the Organization of Protestant Churches in Germany and faculties of theology from the Universities of Heidelberg, Tübingen, Berlin, Göttingen, Bonn, and others.
You'll begin the program with intensive study of Hebrew in our Summer Ulpan and then take courses in both Hebrew and German at Hebrew University and the Ratisbonne Institute in Jerusalem.
Curriculum
To participate in this jointly run program, you will be both a Studium in Israel student and Hebrew University Rothberg International School study abroad student. You will attend HebrewU's Summer Ulpan before beginning your coursework in the following areas:
Hebrew Literature
History of the Jewish People
Jewish Thought
Jewish History and Thought
Jewish-Christian Relations
See the Studium in Israel website for more information about the program.
Costs
You only pay the tuition and fees noted on the Studium in Israel website, plus the US$ 80 application fee to HebrewU. You do not pay the additional tuition and housing fee listed on the HebrewU graduate study abroad program page. See the Studium in Israel website for more information about costs.
Eligibility
Please check the Studium in Israel website for information on eligibility. You must first be accepted to the Studium in Israel program. Only then may you apply to the HebrewU graduate study abroad program.
Apply
Apply now through the Studium in Israel website. Once you've been accepted to the Studium, apply to HebrewU's graduate study abroad program as a full-time student for the full academic year.
Contact
Please contact Studium in Israel with any questions.
Our Strengths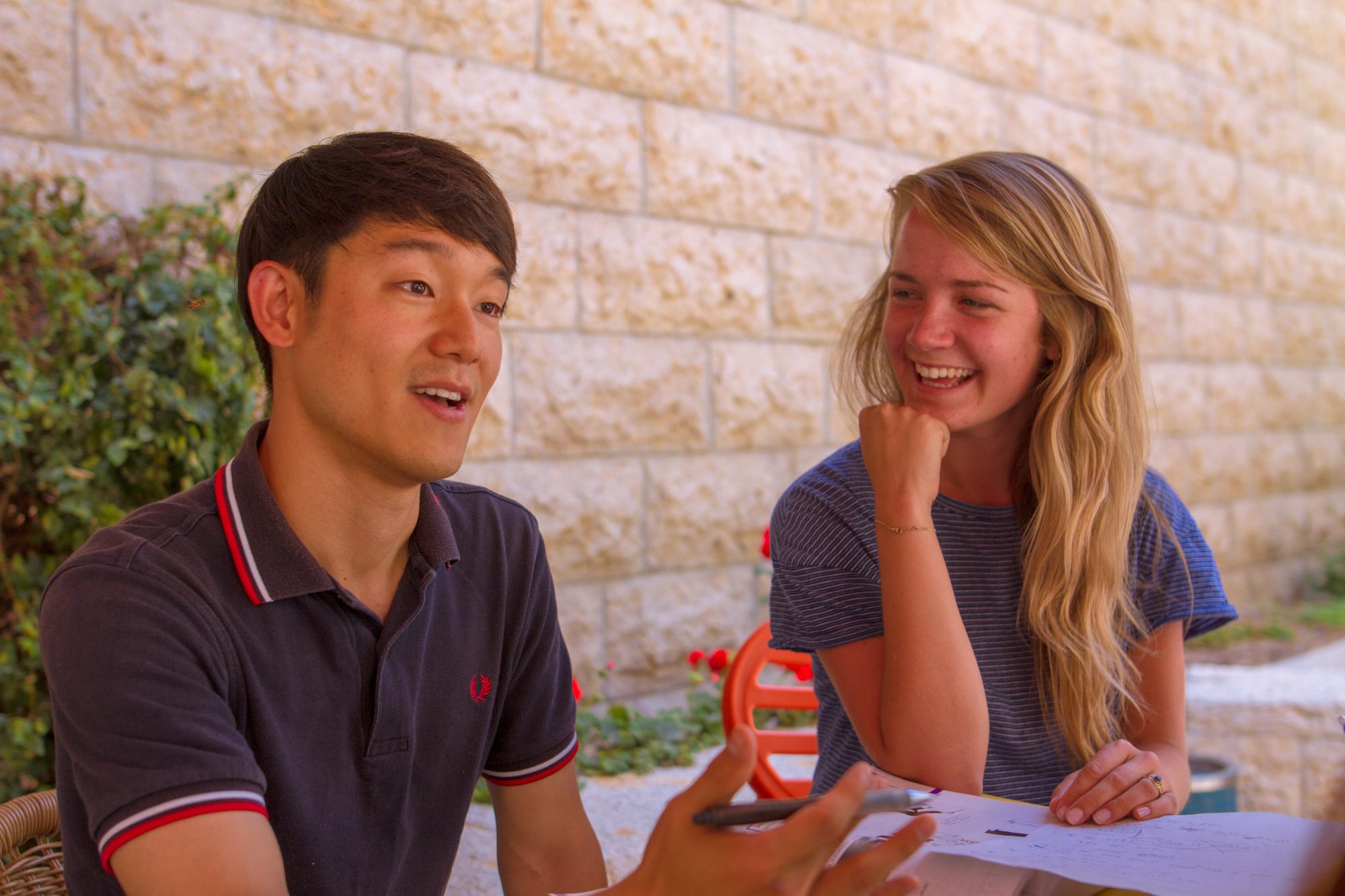 We offer courses and programs in a variety of fields, with a focus on social and political sciences, Israel and the Middle East, languages, religion, fine and performing arts, business and legal studies, and STEM.
The Real Jerusalem
Live on-campus with international and Israeli students – including a staff of Israeli students who help you navigate life in Jerusalem. This vibrant city will be your second classroom, full of trips and tours.
Apply Now
Apply online to begin your adventure in Jerusalem at the highest-ranked university in Israel.

Instagram