Food is serious business in Jerusalem, and the city offers an array of different cuisines that represent Jerusalem's melting pot. One of the most popular dishes in Jerusalem is falafel. So what exactly is falafel and where can you find the best one in Israel?
Falafel is made up of ground-up chickpeas that are formed into balls and deep-fried. They can be served individually or in a pita with a variety of toppings like cucumbers, tomatoes, tahini, hummus and even French fries.
While the origins of falafel are debatable, most believe that it dates back to 1000 BC in Egypt. Over the centuries, it has evolved into one of the most recognizable dishes in the entire Middle East. Today, it is the quintessential street food in Israel, and every Israeli has their favorite place to get these delish deep-fried fritters of chickpea goodness.
We asked some Israeli staff at Rothberg International School about their personal favorites and recommendations for students. Here is what they had to say!
Five Falafel Recommendations from RIS staff
1. Maoz Falafel
Located at King George Street 19 in the heart of the City Center, Maoz Falafel is the top recommendation from Rabbi Joshua Cohen who co-directs the Nachshon Project Fellowship at Rothberg.
2. Abu Hassan

Located in the Old City, Abu Hassan is a top recommendation from Nadine Ziyadeh in our Summer Department. She highly recommends both the falafel and hummus, and insists that he, "really knows what he's doing" when it to comes to food!
3. Falafel Oved
Located on 78 Derech Bet Lechem, Falafel Oved is where Rabbi Todd Zeff gets his ultimate falafel. Rabbi Zeff co-directs the Nachshon Project Fellowship at RIS.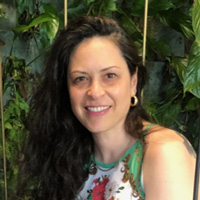 4. Falafel Shalom
With various locations around Jerusalem, Falafel Shalom is a favorite for both Ronit Lavi, Undergraduate Division Director, and Sheli Amir, Summer and Short-Term Programs Director. For them, it's simply the best!
5. Moshiko Falafel

Located in the heart of the city on Ben Yehudah Street, Moshiko Falafel is the top place for Emmy Fiszon-Asaraf in the Undergraduate Division.
Now that you have a list of where to get the best falafel in the city, you can go down the list and find out which one is your favorite!