How long will it take until I know whether or not I was accepted to the program?
Admissions is rolling and you can expect to receive an admission decision within about three weeks of applying and submitting all of the required supplementary documents.
2. Can I apply to a master's program if I am still in the last year of my bachelor's degree?
Yes. In this case, admission will be determined on the basis of your most up-to-date B.A. transcript. Should you be accepted to the M.A. program, your acceptance will be conditional upon submission of a final and official B.A. transcript and diploma by the start of your M.A. program in October.
3. Can I apply to a master's program if my GPA is slightly lower than what is usually required for admission?
If your GPA is several points lower than what we usually require for admission but you still feel you'd be a strong candidate for our program, you may apply. In this case, our Admission Committee will be looking more closely at your statement of purpose, academic recommendations, and any relevant extra-curricular, professional, or volunteer experience you have (depending on which program you are applying for).
4. What should I write about in my statement of purpose and how long should it be?
Your statement of purpose is your chance to present yourself to our Admission Committee and should include your academic background, why you are interested in our program, what you plan to do in the future, and anything else you think they should know about you. Your statement of purpose should be about 1-2 pages long.
5. Can I submit professional recommendations instead of academic recommendations?
You can submit one professional recommendation if you feel it would be more reflective of your abilities, however it is important to submit at least one recommendation by someone who has taught you in an academic setting. If you have been out of school for over five years and are no longer in touch with any of your professors, you can submit two professional recommendations.
6. I studied abroad in English for a semester- can I be exempt from the TOEFL/IELTS requirement?
No. Only students who have completed full academic degrees at accredited universities at which the sole language of instruction is English, as well as students who completed degrees in English Language and Literature, may request exemption.
7. I have a large number of transfer credits applied towards my bachelor's degree. Will the Admission Committee need to see original transcripts from the transfer institution as well?
Yes. Students with a year's worth of more of transfer credits need to provide official transcripts from the transfer institution/s, even if those credits are also listed on their final B.A. transcripts.
8. Do I need to submit official transcripts in order to be considered for admission and what is meant by official?
We can accept scanned copies of transcripts during the admission process. Should you be accepted to the program, your acceptance will be conditional upon submission of original paper transcripts issued by your university, or notarized copies. We also accept "e-transcripts" sent by your university to gradmiss@savion.huji.ac.il as official.
9. Do I need to wait to be accepted to a master's program in order to apply for scholarships?
No. You can apply for scholarships before you are accepted, but only after you've submitted an M.A. program application. Scholarship applications of students who have not submitted M.A. applications will be discarded.
10. How will I be notified of acceptance and what are the next steps after I have been accepted to a master's program?
Acceptance letters are sent via email. Please see our FAQ for Accepted Graduate Students for more information.
Meta
Recent Comments
Archives
Categories
Meta
This is a test
test
Our Strengths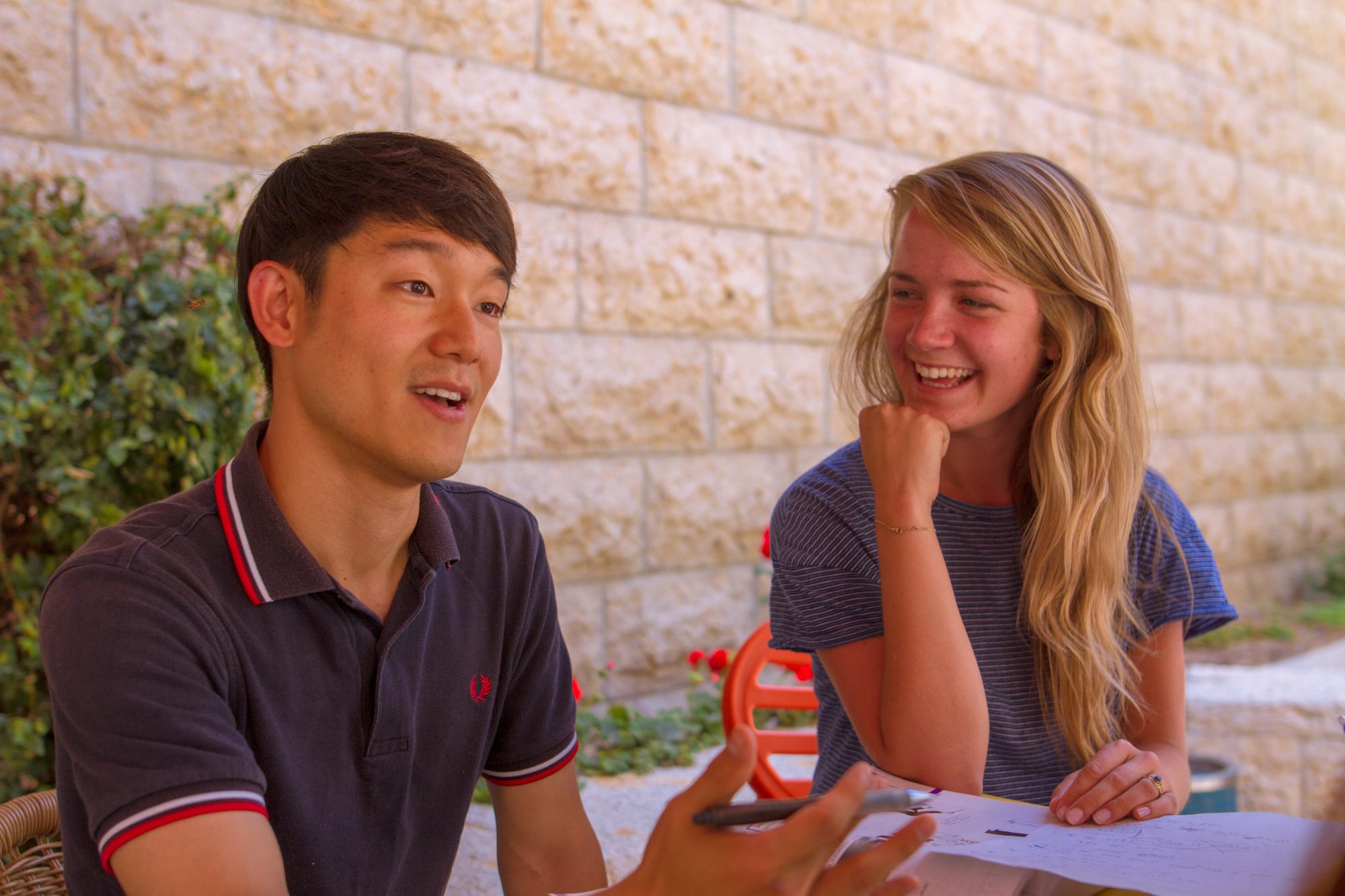 We offer courses and programs in a variety of fields, with a focus on social and political sciences, Israel and the Middle East, languages, religion, fine and performing arts, business and legal studies, and STEM.

The Real Jerusalem
Live on-campus with international and Israeli students – including a staff of Israeli students who help you navigate life in Jerusalem. This vibrant city will be your second classroom, full of trips and tours.

Apply Now
Apply online to begin your adventure in Jerusalem at the highest-ranked university in Israel.

Instagram