Moshe Amirav is a professor of political science at Hebrew University's Rothberg International School (RIS) and a world expert on the conflict in Jerusalem. He is the author of several books, including "Jerusalem Syndrome: The Palestinian-Israeli Battle for the Holy City." Prof. Amirav holds a bachelor's degree in political science and Jewish history, a master's degree in urban administration and a doctorate in political geography.
Personal Perspective
The subject Prof. Amirav teaches is a personal one – "my beloved city of Jerusalem," he calls it, where his own story began. At 18 years of age, he served as a paratrooper in the Six-Day War and was wounded in the battle for Jerusalem, and he has served in various government positions in the decades since. In 2001, for example, Amirav attended the Camp David negotiations as an adviser to Israeli Prime Minister Ehud Barak, leading a committee that envisioned a political settlement in Jerusalem, with the city serving as a dual capital for both Israel and Palestine.
"I tried in all these conversations to bring peace to this city that is called in the Bible the City of Peace, but is really a city of war and conflict," he says. "For me, Jerusalem is not just an academic subject. It's something that I live, that I hope."
That hope, Amirav says, is what sets him apart as a teacher: "I love the city, and I am the only optimist who is actually in Israel … I always say that what makes me special is not that I'm a great lecturer. It's that I am part of the story of Jerusalem." Much of what he shares in his classes comes from his own experience. "In the end of our course, I give a lecture which is a very personal one – how do I see the future of Jerusalem?"
Conflict in Context
To help students understand the story of – and problems facing – Jerusalem, as well as his own love for the city, Amirav takes them out of the classroom for multiple tours.
"I'm taking them to the place where the city was divided … and I'm telling them, 'As a young paratrooper, as I was standing right here, 30 meters from me was a Jordanian legionnaire, and we were guarding the same city. He was guarding the Jordanian part, and I was guarding the Israeli part,'" he says. "Later on, I take them to the place where I was fighting … and tell them the story of the 1967 big victory of Israel."
Amirav divides these class trips into what he calls the "three cities that are hidden in Jerusalem. One is my city, the Zionist and secular city … Then I take them to the Jewish Orthodox part of Jerusalem, which is like another world … And then I take them to the Arab city in Jerusalem."
After each tour, Amirav and his students return to the classroom to discuss what they've seen – and put it in context. "We compare these three cities that we just saw in one city, and then compare it to other cities in conflict … I'm trying to give my students the feeling that actually, all the conflicts are the same."
From there, they translate what they've learned into conflict resolution: "What's the solution? How do we solve it?" Amirav says he offers his students the same example he once gave US President Bill Clinton: "In the middle of Rome is another country, another flag, of the Vatican … And it's peace in Rome. It can be peace in Jerusalem, and that's my vision, that's my dream."
Amirav also takes students outside of Jerusalem – to the Dead Sea and the Jordan River, as well as on a tour of Israeli settlements in the West Bank. The goal, he says, "is more than just learning; it's experience … Knowledge is important, but it's not the most important thing. If they come all the way to Jerusalem, I want them to go home with the experience."
International Environment
The fact that his students come to Jerusalem from all over the world, Amirav says, makes teaching at RIS particularly special. "They come from Tokyo, San Francisco, Spain, you name it … When they speak in the class, they tell about themselves and the places which they come from, so this brings immediately a kind of different feeling in the class – that we are international."
Amirav says that global perspective adds fascinating layers to class discussions – and to group assignments as well. "I take two students: one is from Toronto and one is from, let's say, Paris, and I like them to together do a paper … comparing these three cities – Jerusalem and their cities." The result helps his students gain new insight into not only Israel, but their home countries and the world at large. "I feel I am doing something which is very, very meaningful … and I have a lot of satisfaction. I love my students."
Education
Doctorate in political geography, London School of Economics (1994)
Master's degree in urban administration, New York University (1973)
Bachelor's degree in political science and Jewish history, The Hebrew University of Jerusalem (1971)
Learn more about studying at RIS
Our Strengths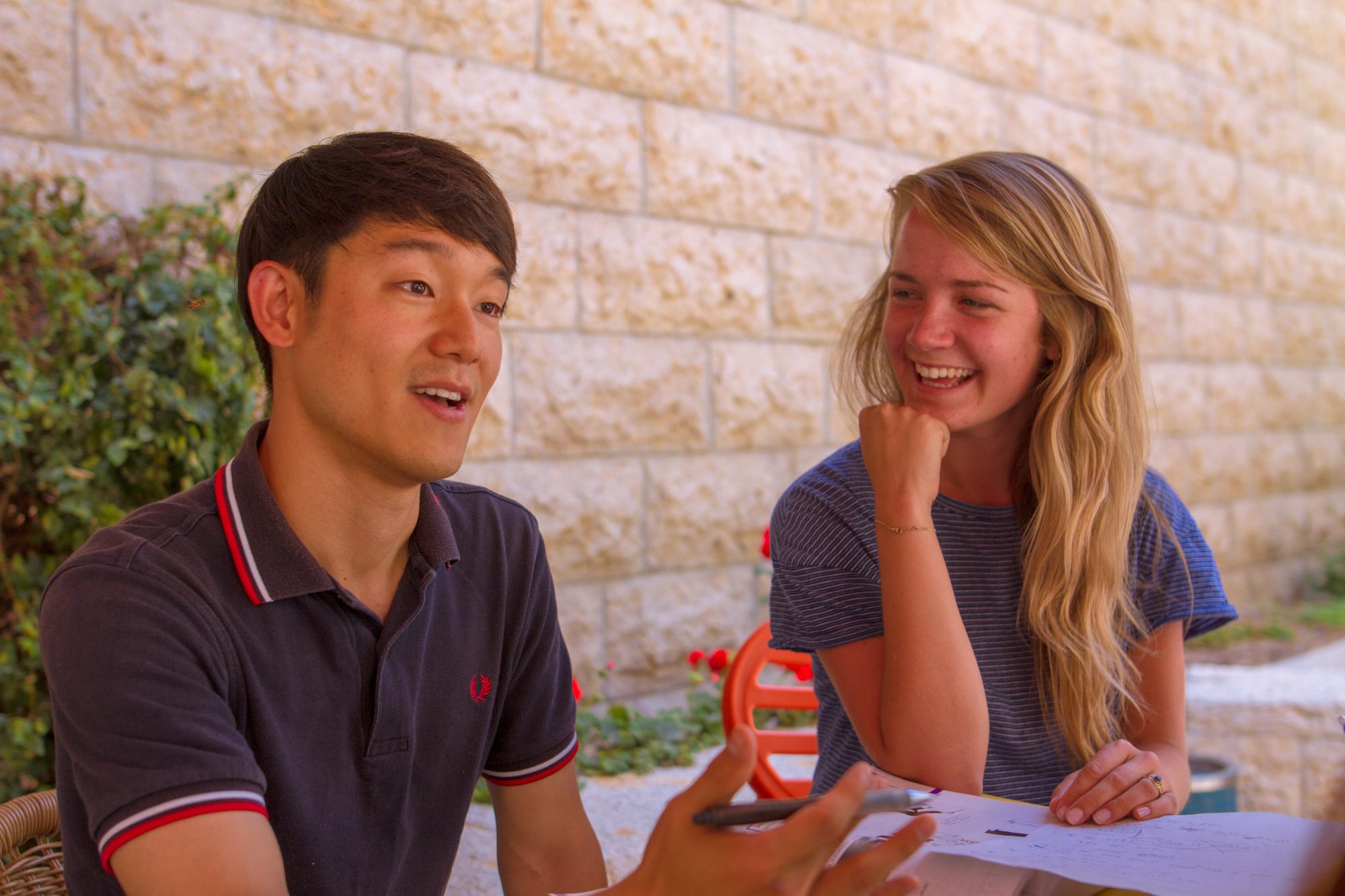 We offer courses and programs in a variety of fields, with a focus on social and political sciences, Israel and the Middle East, languages, religion, fine and performing arts, business and legal studies, and STEM.
The Real Jerusalem
Live on-campus with international and Israeli students – including a staff of Israeli students who help you navigate life in Jerusalem. This vibrant city will be your second classroom, full of trips and tours.
Apply Now
Apply online to begin your adventure in Jerusalem at the highest-ranked university in Israel.

Instagram