M.A. in the Bible and the Ancient Near East (2012)
M.A. from Pyeongtaek University
B.A. from Tianjin Normal University
"With the dream of an academic pursuit, I came to Hebrew University. Rothberg International School is an excellent platform for international students who visit Israel for the first time. Executive staff are efficient and considerate to students' need. My academic advisor always helps me to explore my academic interest and designs for me a proper curriculum when choosing courses. Besides [advising], there is another administrative office, special and energetic. It is a kaleidoscope to the newcomers to Israel. This Office of Student Life sends every student a weekly schedule and tells us the upcoming cultural events in Israel, especially in Jerusalem, so that we can participate and enjoy local performances and programs very often. Sometimes, students are also free to take either a long- or a short-term trip to northern cities, the Dead Sea, or other featured places.
"I would say that the courses I have taken were so interesting and view widening, such as ancient language courses like Hebrew, Akkadian, and Aramaic. Lecturers are experienced and also have a good sense of humor. It is not only learning, but also an enjoyment of the languages of the ancient world. Biblical reading courses also have fascinating scholars. No matter if you are in The Humor in the Bible or The Historical Critical Approach to the Bible, you will find yourself motivated by the broad knowledge and passionate interpretations of your professors. Archaeological courses give more sense of history to us modern students who try to look back at the world of thousands of years ago.
"In a word, studying at RIS is a choice that I will never regret. I am always grateful for having the chance to study at Hebrew University. Another bonus of studying for this degree is frequently speaking Modern Hebrew with Israeli people everywhere in my daily life."
Our Strengths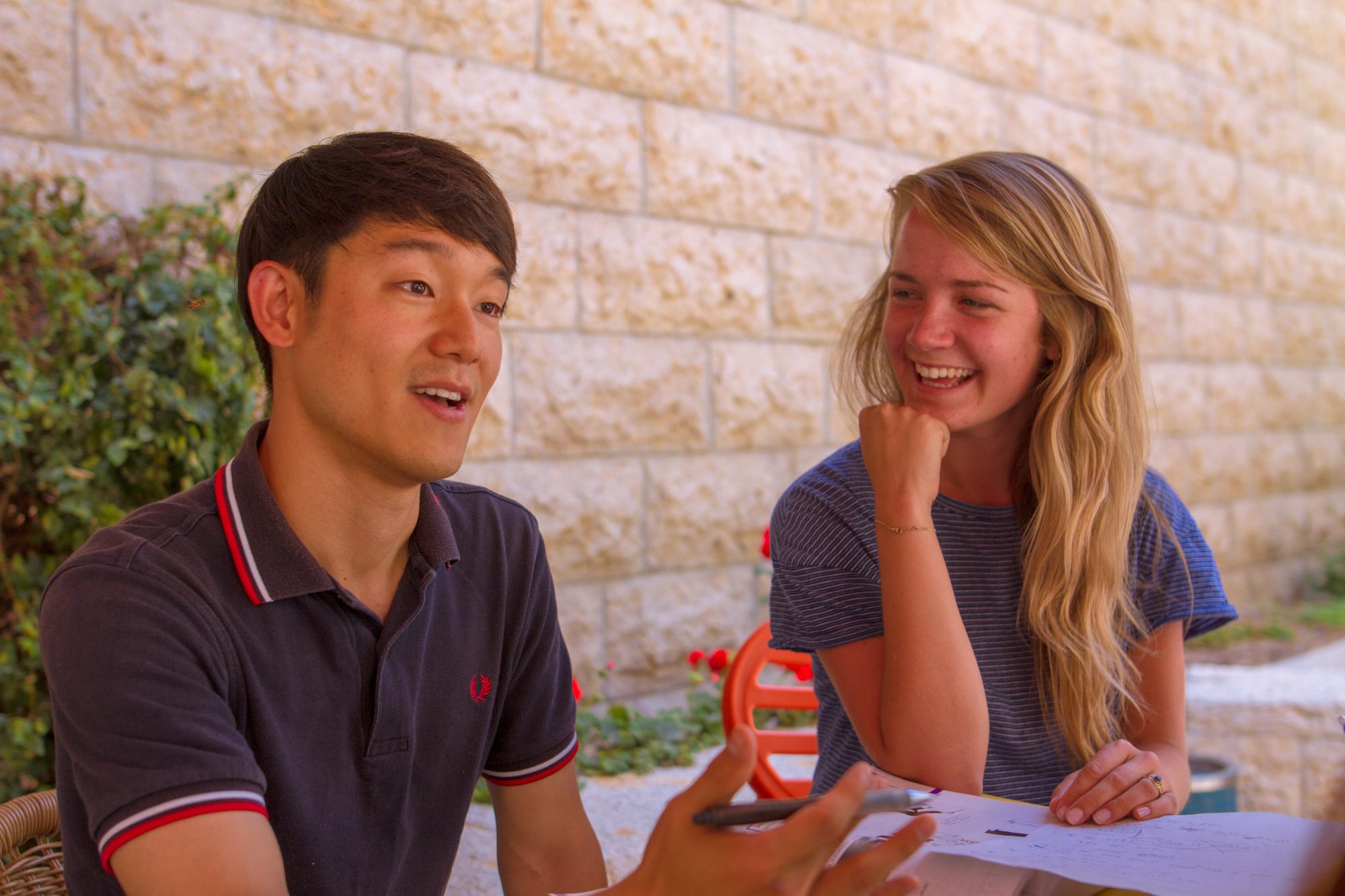 We offer courses and programs in a variety of fields, with a focus on social and political sciences, Israel and the Middle East, languages, religion, fine and performing arts, business and legal studies, and STEM.
The Real Jerusalem
Live on-campus with international and Israeli students – including a staff of Israeli students who help you navigate life in Jerusalem. This vibrant city will be your second classroom, full of trips and tours.
Apply Now
Apply online to begin your adventure in Jerusalem at the highest-ranked university in Israel.

Instagram